Black beans, corn, and avocados come together in this quick, fresh, salsa.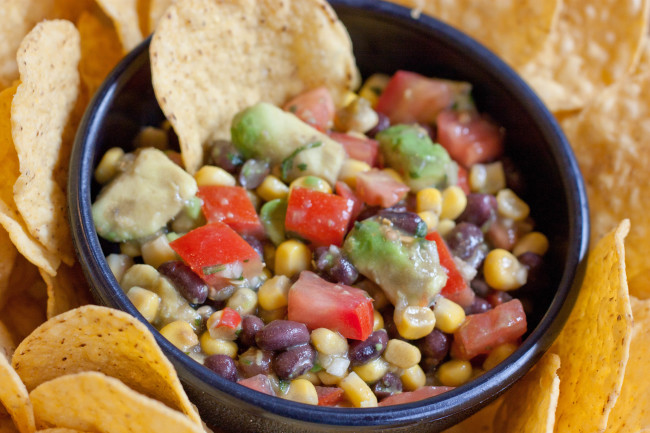 We threw a going away party for some dear friends a few weeks ago and needed a quick salsa for some chips to offset all the desserts. (They were "desserting" us, so we threw them a dessert party.) It just so happened that I had a few cans of corn, some fresh tomatoes from the garden, a can of black beans, and some ripe avocados on hand. That's how this Black Bean, Corn, and Avocado Salsa was born! It was in high demand, and I've since made it three more times for hubby and I to chow down. It goes great in burritos and I've since used it a few times to make scrambled eggs in the morning. I've also added extra avocado and made it into vegetarian street tacos.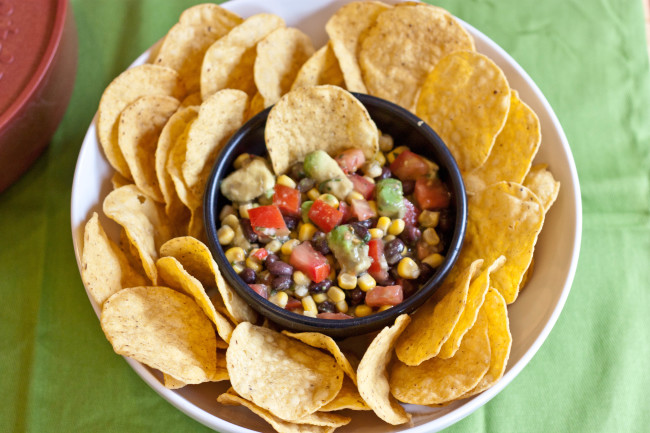 I only had a moment to snap a few photos, so I'll keep this post short and sweet. Buen Provecho!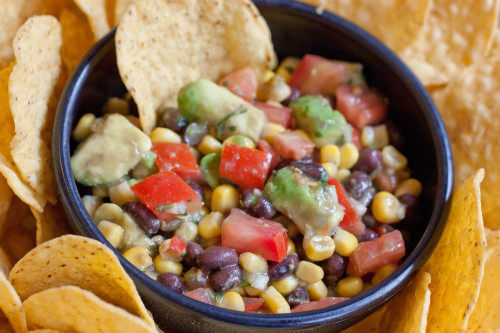 Black Bean, Corn and Avocado Salsa
2014-07-21 15:58:55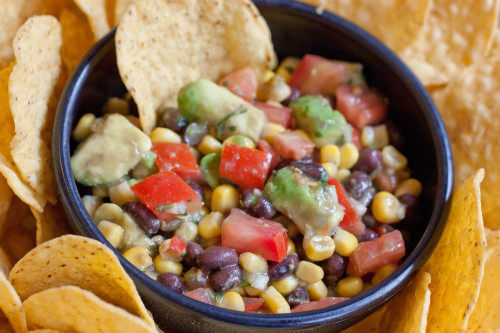 Black beans, corn, and avocados come together in this quick, fresh salsa.
Ingredients
1 (15oz) can corn and peppers (aka: mexi-corn)
1 (15 oz) can black beans, rinsed and drained
2 medium tomoatoes, diced
1 medium red onion, finely diced
1 medium avocado, diced
2 tsp garlic, minced
1 tbsp cilantro, finely chopped (I use freeze-dried)
2 tbsp lime juice or juice from 2 limes
1/2 tsp salt
Instructions
Stir together above ingredients and serve immediately.
Notes
This can be kept sealed in the fridge for up to 3 days, but the avocados will start turning brown within 24 hours.
This is both vegan and gluten free!
Sustaining the Powers http://www.sustainingthepowers.com/