Today I'm bringing you my Top Cinco de Mayo Recipes and another edition of Meal Plan Monday.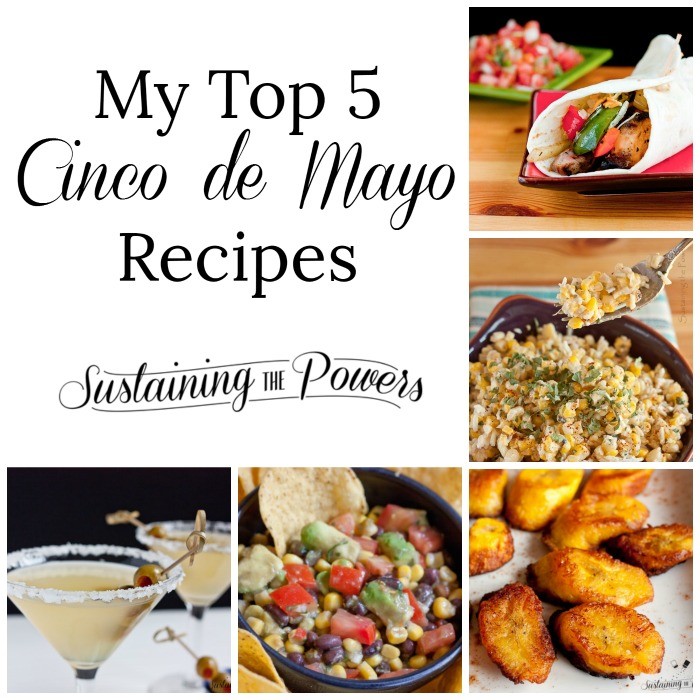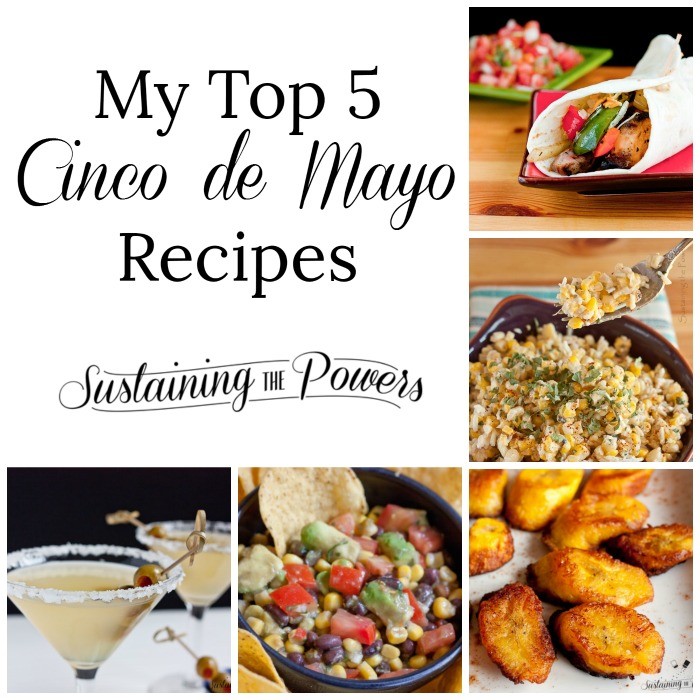 Happy Monday! Tomorrow is Cinco de Mayo, so I thought I would share some of my most popular Cinco de Mayo recipes. A lot of people think that Cinco de Mayo is Mexican independence day, but it's actually the celebration of the Mexican army's victory over the French army in the Battle of Puebla on May 5, 1862. At the time, the French army hadn't been defeated in 50 years and the Mexican army was outnumbered 2 to 1, so it was a brave fight to take on. This battle wasn't very strategically significant, but it was a huge turning point in the war because it boosted morale enough for the Mexican army to go on to win the war and keep France from taking over Mexico.
It had huge significance here in the US as well because we were busy with the Civil War (1861-1865), and had France won, they would have used their acquisition of Mexico to support the Confederate army in their fight against the Union. These days, the celebration is way bigger in the U.S. than it is in Mexico (where it's only really celebrated in the town of Puebla), but it's also become a bit of a celebration of Mexican-American heritage here in the U.S. where we enjoy a day of Mexican food and drink and cities often hold parades. Can you imagine how different our lives would be if Cinco de Mayo hadn't been a victory for Mexico?
This year I'm in Austin for Cinco de Mayo, so I'll probably end up going out with my friends, but were I home, here's what I'd be making for my neighbors.
To Drink: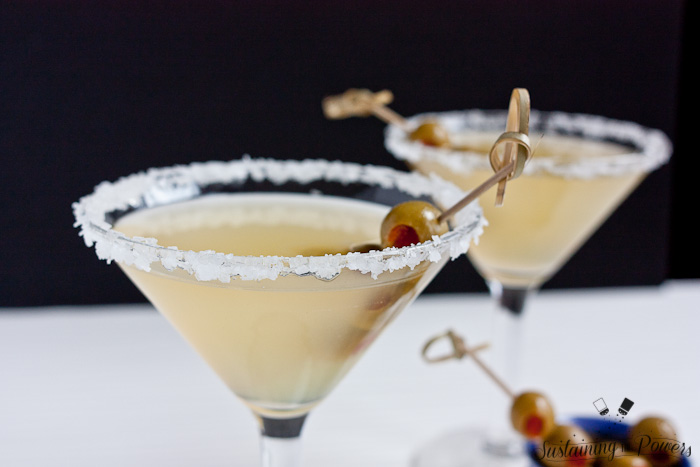 These Trudy's Copycat Mexican Martinis. (Which is a Tex-Mex take on a margarita on the rocks.)
To Dip: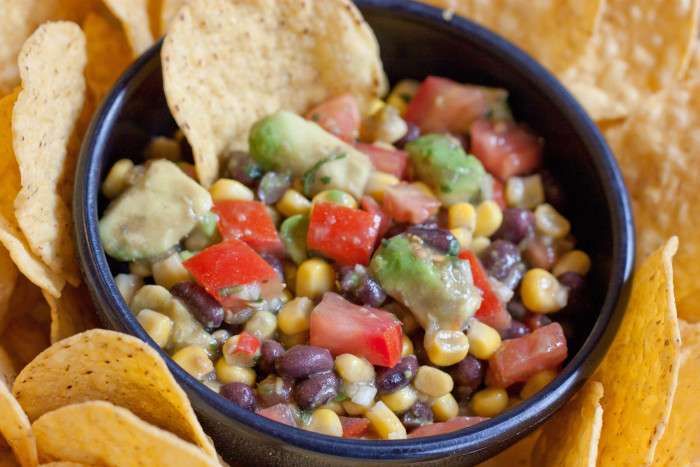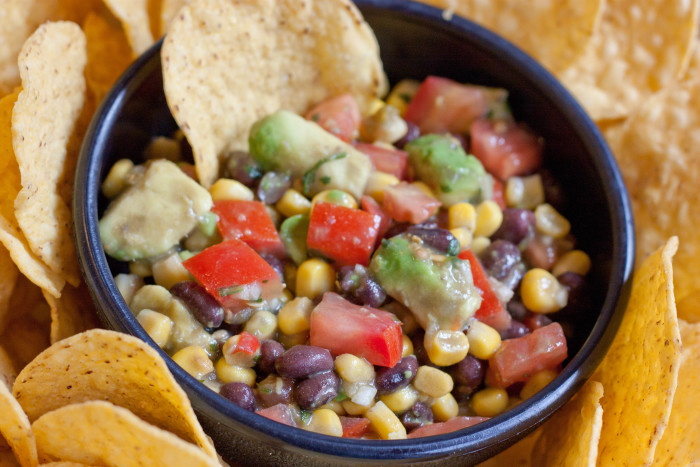 My favorite Black Bean, Corn, and Avocado Salsa. It comes together in just a few minutes. (And disappears just as quickly!)
To Eat: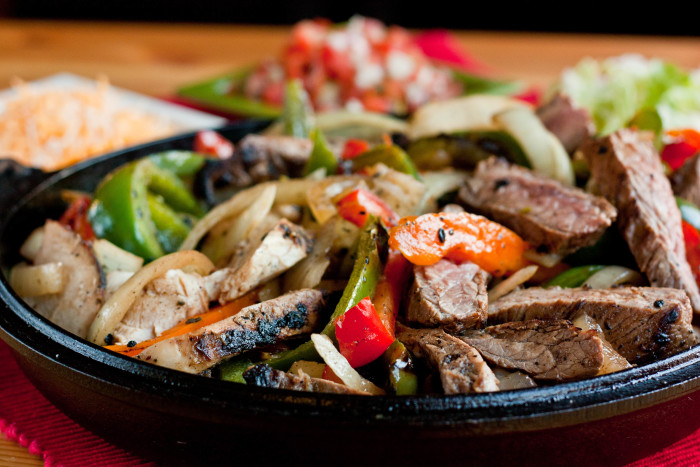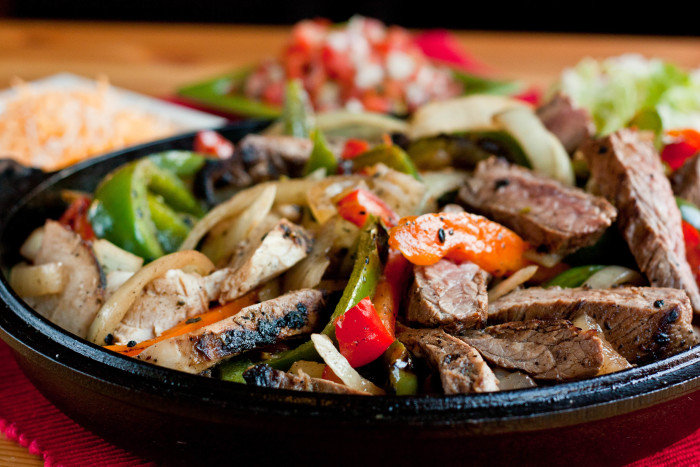 The best Sizzling Texas Fajitas. It wouldn't be Cinco de Mayo in our house without fajitas.
On The Side: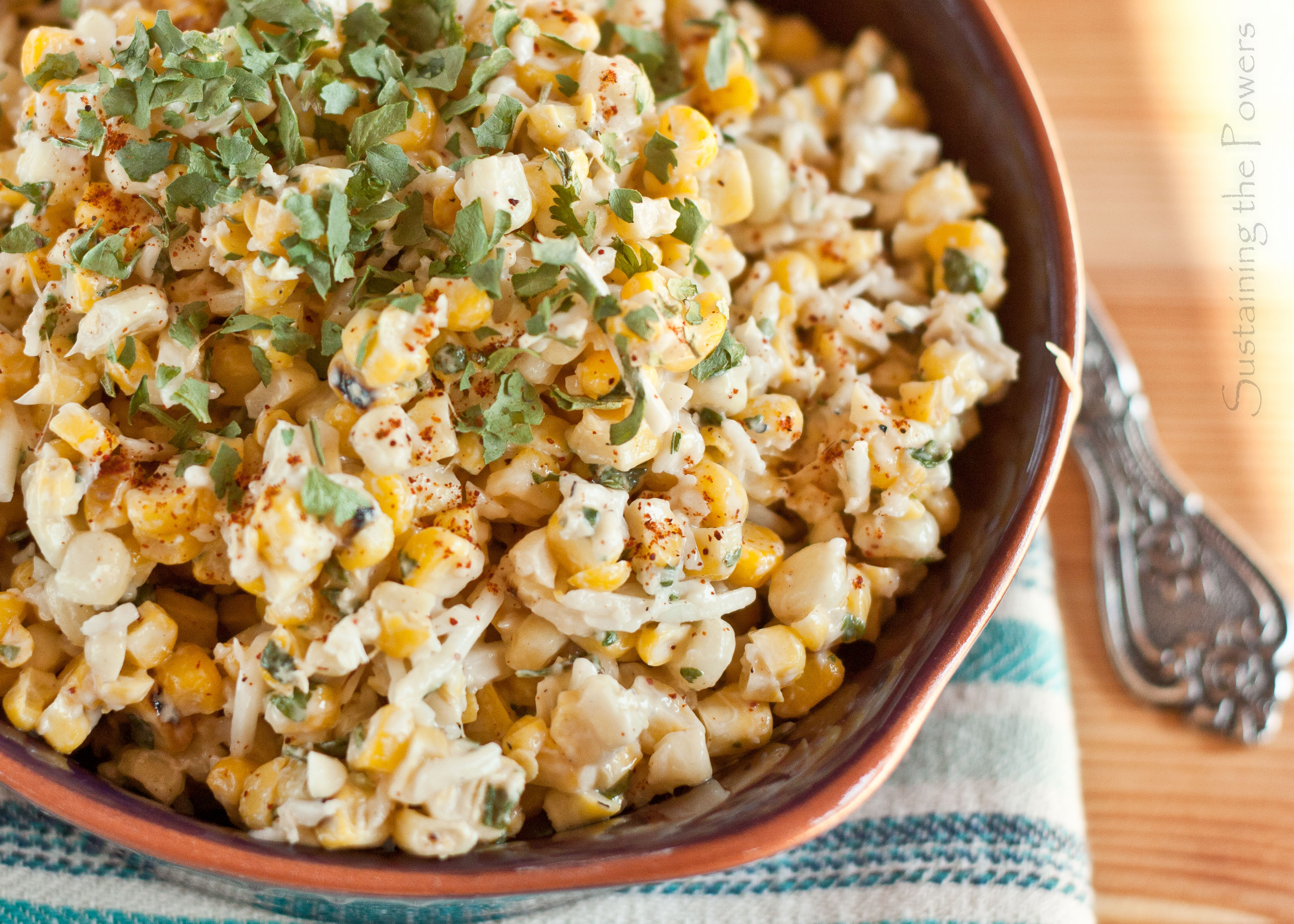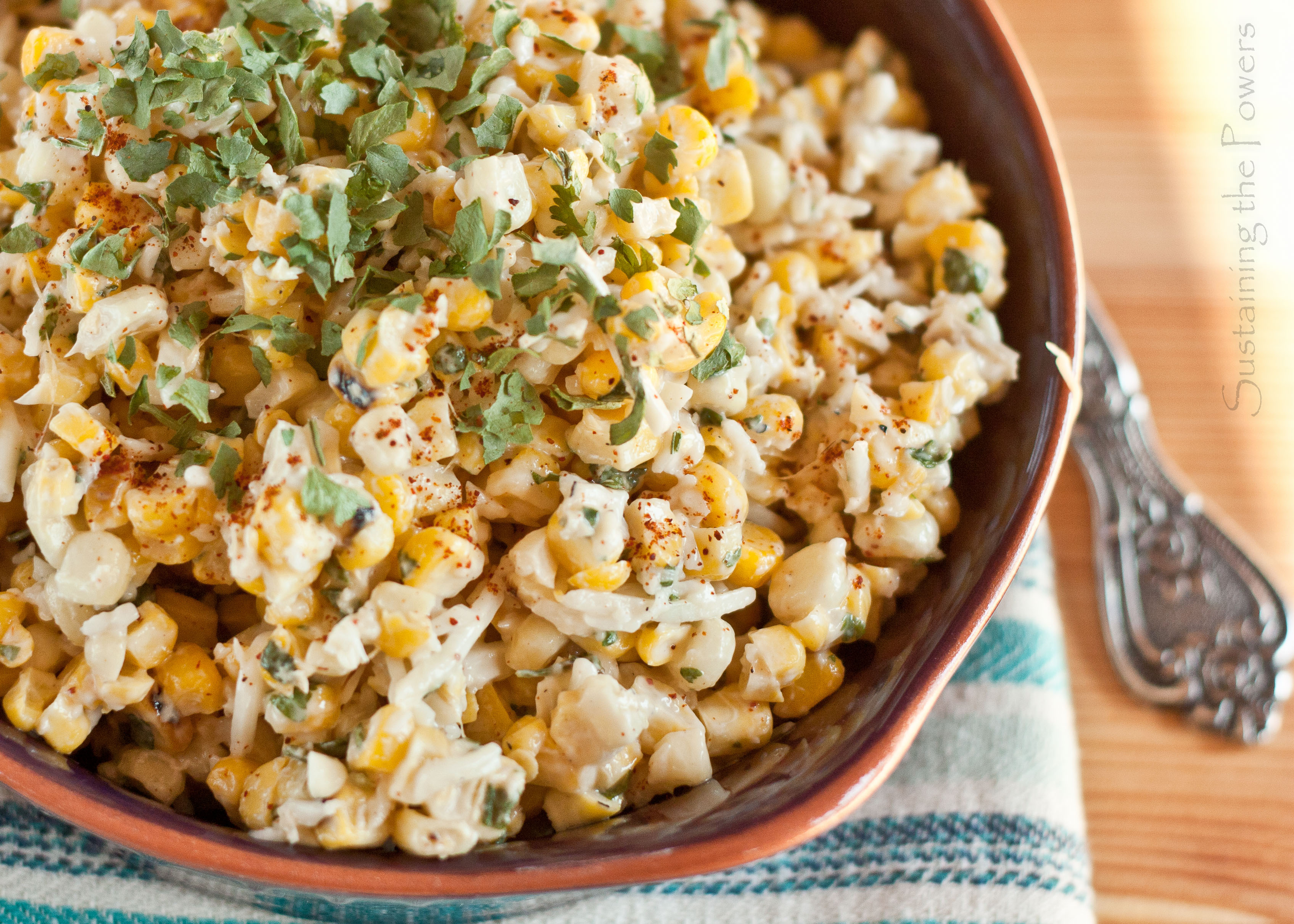 Mexican Corn Salad (Esquites) It's just like elote, the Mexican corn on the cob slathered in butter and cheese, but it's made into a salad!
For Dessert: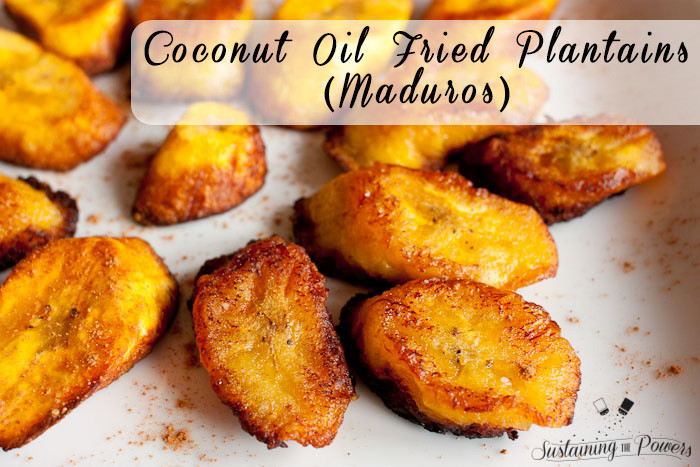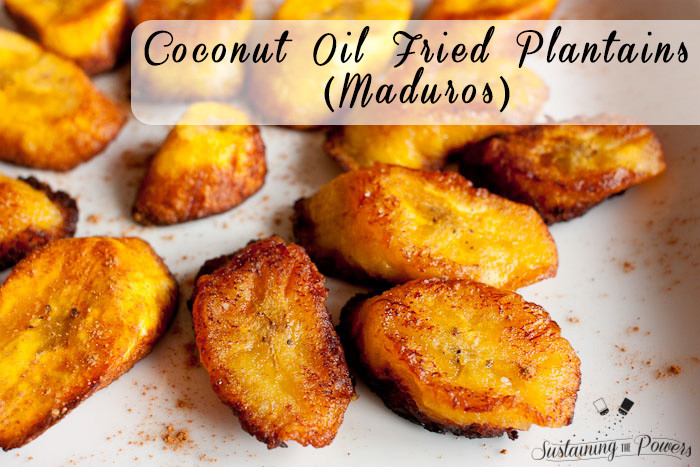 My favorite Coconut Oil Fried Plantains.
Meal Plan Monday 5/4-5/10:
This meal plan is designed to feed approximately 4 adults at each meal or two adults with lunches left over. Feel free to double or add to it as needed. **You'll need to open it with the free Adobe Reader App (Android or iOS) to be able to use the check boxes on mobile, so install that first if you don't have it already.**
Monday: Smashed Chickpea, Avocado, and Pesto Salad Sandwich from Two Peas and Their Pod (gluten-free on gf bread, vegetarian, vegan) – I doubled this recipe. This sandwich comes together in just a few minutes, but it's super filling and unique.
Tuesday: Cinco de Mayo!! I'm adding my Sizzling Texas Fajitas to the meal plan, but feel free to make any or all of the recipes in this post for your own celebrations. (gluten-free, vegetarian/vegan option)
Wednesday: Pesto Ranch Chicken Thighs from Picky Palate (gluten-free if using gf ranch mix) – I love how simple but delicious these are. Plus you can use up the rest of the pesto from Monday's sandwiches.
Thursday: Cashew Rice Bowl from Vegan in the Freezer (gluten-free, vegetarian, vegan) – This dish is simple and cheap, but yummy. I like to add some grilled chicken to mine, but you don't have to have it.
Friday: Petite Lasagnas from Can You Stay For Dinner (gluten-free if you can find gf wonton wrappers) – I love mini appetizers in wonton wrappers. Mini lasagnas are even better!
Saturday: Date Night – Eat Out.
Sunday: Y.O.Y.O. (You're on your own.)
Linked up with: