A miniature version of the Italian open-faced omelette. These healthy mini mushroom, feta and spinach frittatas come together quickly for a nice breakfast, lunch, or dinner. Scroll to the bottom for this week's Meal Plan.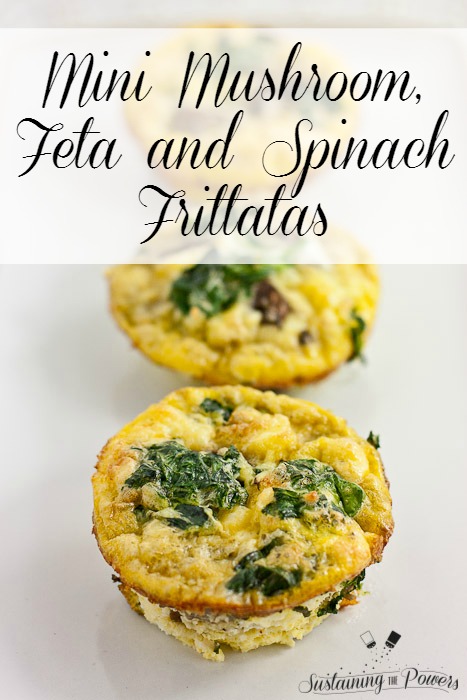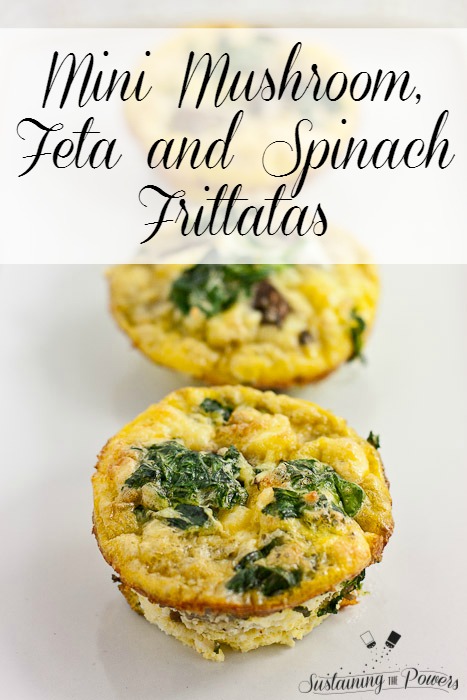 Okay, so confession time. I wrote up this entire post and then realized I'd spelled frittata incorrectly every single time. Including on the text in the image above. I guess I could have just said "egg muffin", but I wanted to use "frittata" to sound fancier. I should stick with simple instead it seems.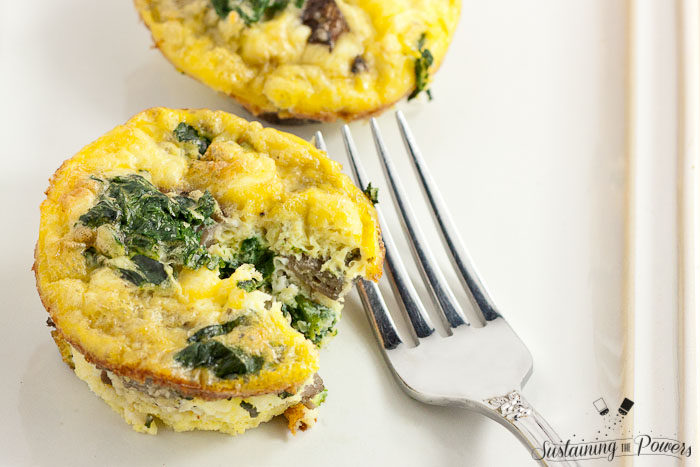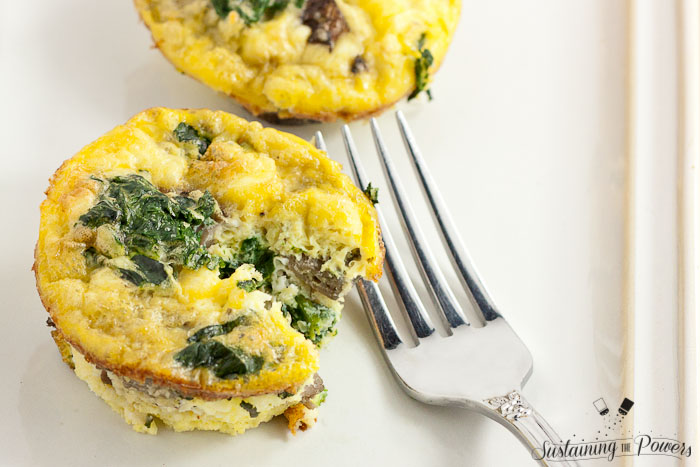 These egg muffins frittatas are one of my favorite quick, healthy meals because you can serve them for breakfast, lunch, or dinner and they freeze super well. These took me less than half an hour from start to finish and I just grabbed a few things that I had leftover in my fridge to put inside.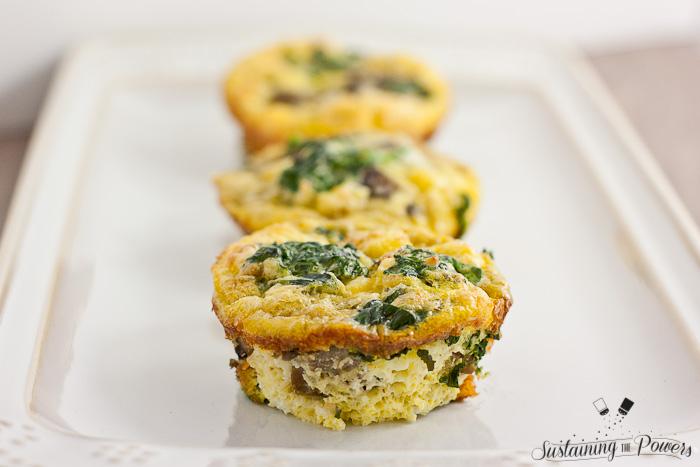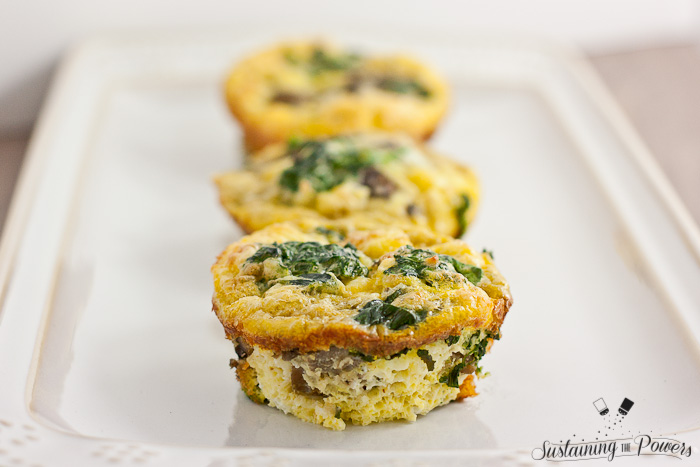 I packed them full of nutrients with spinach and mushrooms, but you could do a ham and cheese, broccoli cheddar, zucchini and squash, tomato and mozzarella, pepperoni, potato and onion… well, the possibilities are really endless.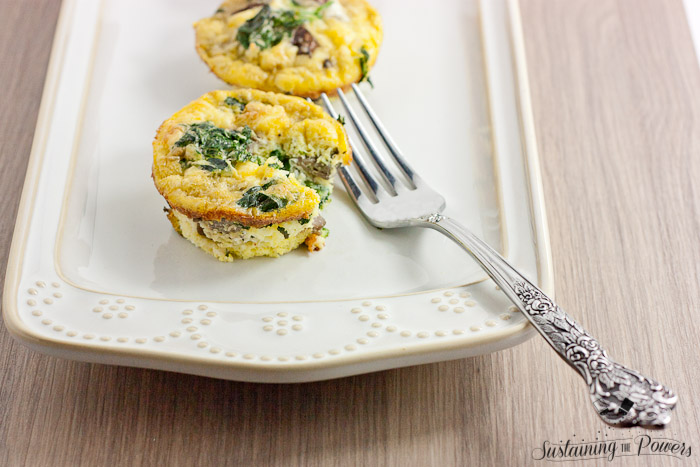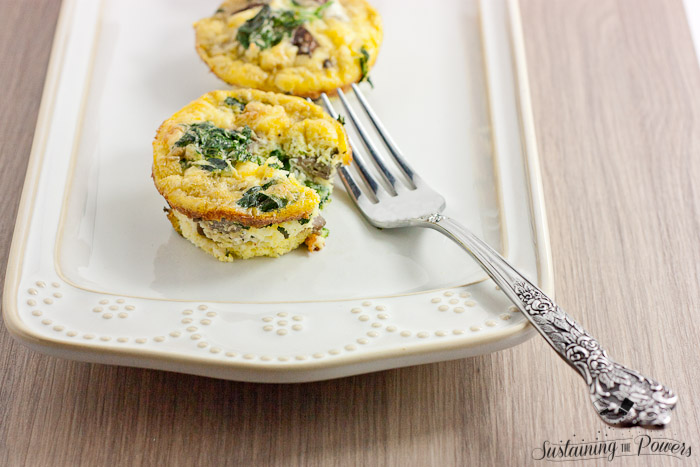 This is also the first post in my weekly Meal Plan Monday series, so I'll keep this post short but sweet so we can get to the rest of the meal plan below the recipe. I hope you enjoy these as much as I do!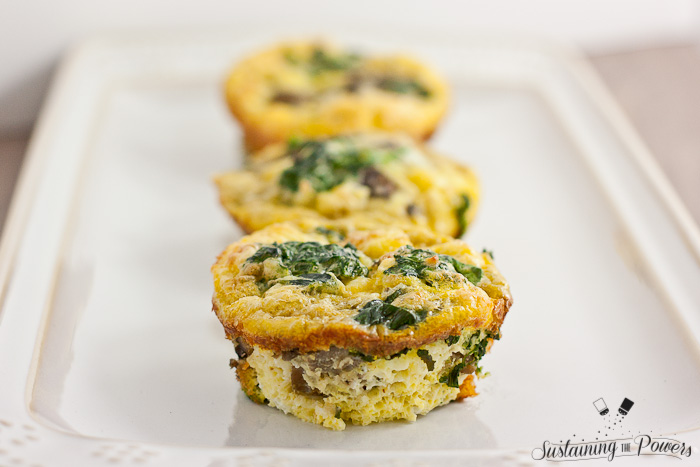 Mini Mushroom, Feta and Spinach Frittatas
2014-07-31 13:55:32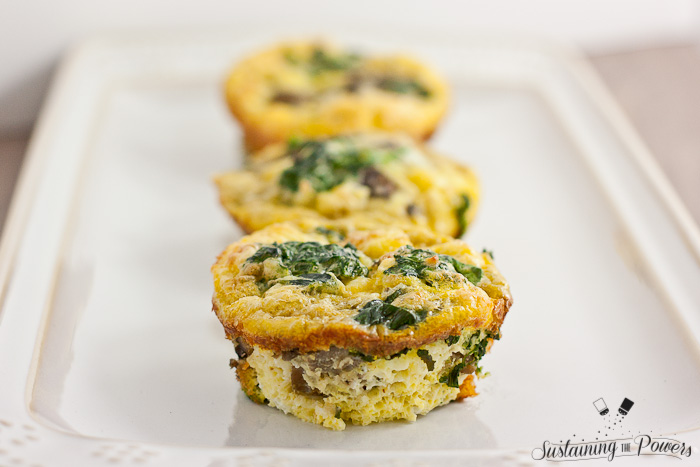 A miniature version of the Italian open-faced omelette. These mini mushroom, feta and spinach frittatas come together quickly for a nice breakfast, lunch, or dinner.
Ingredients
6 large eggs
2 Tablespoons water
1/2 cup crumbled feta cheese (or to taste)
1/2 teaspoon salt
1/2 teaspoon black pepper (or to taste)
8-10 twists of a Mccormick Italian Herb Seasoning grinder. (Contains rosemary, black pepper, red pepper, garlic, onion, sea salt, tomato, and parsley)
2 handfuls spinach, wilted
4 baby portabella mushrooms, diced large
Instructions
Preheat oven to 350 degrees.
Wilt spinach in a pan on the stove.
Whisk together eggs, water, feta and spices in a medium bowl.
Spray a muffin pan well with non-stick spray.
Spread the diced mushrooms and wilted spinach evenly between 10 muffin cups.
Pour egg and cheese mixture evenly over the top of mushrooms and spinach, filling each muffin cup about 2/3 full.
Bake for 25 minutes, or until eggs are fully set.
Makes 10 mini fritatta muffins.
Notes
Gluten-free: These are gluten-free!
Vegetarian: These are vegetarian!
Sustaining the Powers https://www.sustainingthepowers.com/
Meal Plan Monday 1/5-1/11:
Click Here for the Weekly Shopping List Printable!
This meal plan is designed to feed 4 adults at each meal or two adults with lunches left over. Feel free to double or add to it as needed.
Monday: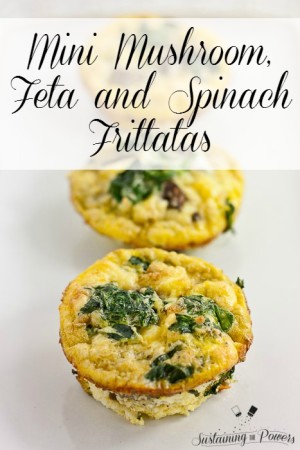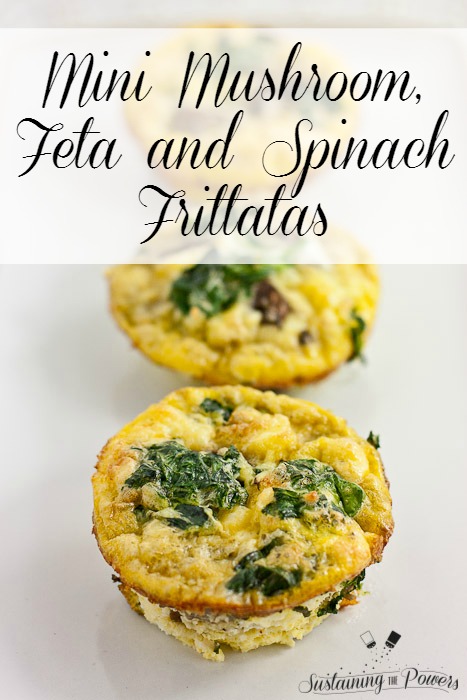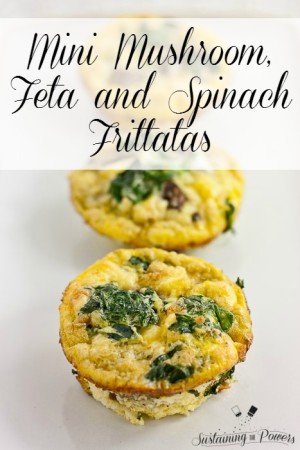 Mini Mushroom, Feta and Spinach Fritattas
(Gluten-Free, Vegetarian) (See recipe above.)
Tuesday:
Kitchen Sink Veggie Tacos by Mountain Mama Cooks
(GF, Vegetarian, Vegan Option)
Use leftover ingredients from the frittatas!
Wednesday: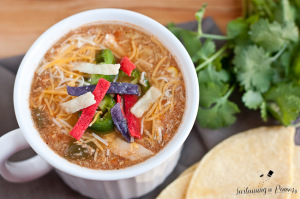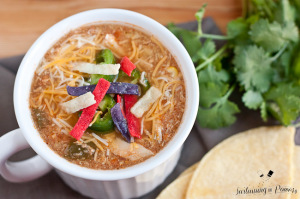 Slow Cooker Chicken Tortilla Soup
(GF, Vegan/Vegetarian option)
Thursday:
Stuffed Avocado with Garlic Shrimp by The Saffron Girl
(Gluten-free, Dairy-Free)
**I'm doubling the recipe as written to serve 4 and adding a hard boiled egg to each.**
Friday: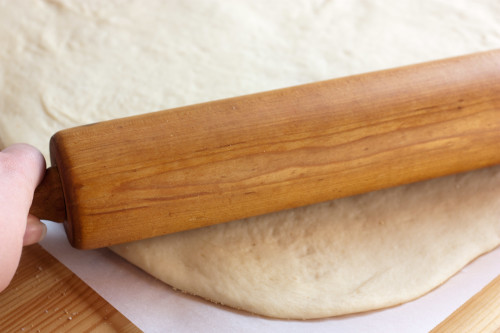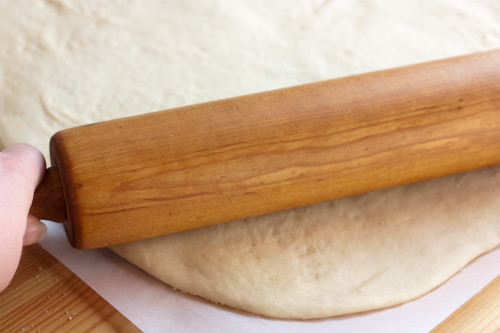 In our house, every Friday is Pizza Night!
**Factor in rise time or make the night before and store in the fridge!**
I'll be making my Perfect Pizza Dough and topping with the leftovers from tortilla soup night and taco Tuesday. Maybe taco pizza with chicken, refried beans, lettuce (add after baking), tomatoes, roasted veggies, etc.
Saturday:
Eat Out on a Date!
Sunday:
Y.O.Y.O
(You're on your own – usually finishing off leftovers or an appetizer bar of sorts with bits from the fridge.)
Do you call these egg muffins or frittatas in your family?
Linked up with: