This is the first week of Crocktober recipes for 2014. Recipes for this week are:
Turkey Chili, Orange Apricot Chicken, Chicken Parmesan Soup, and Lentil-Quinoa Taco Filling.
Here's Crocktober Week 2, Week 3, and Week 4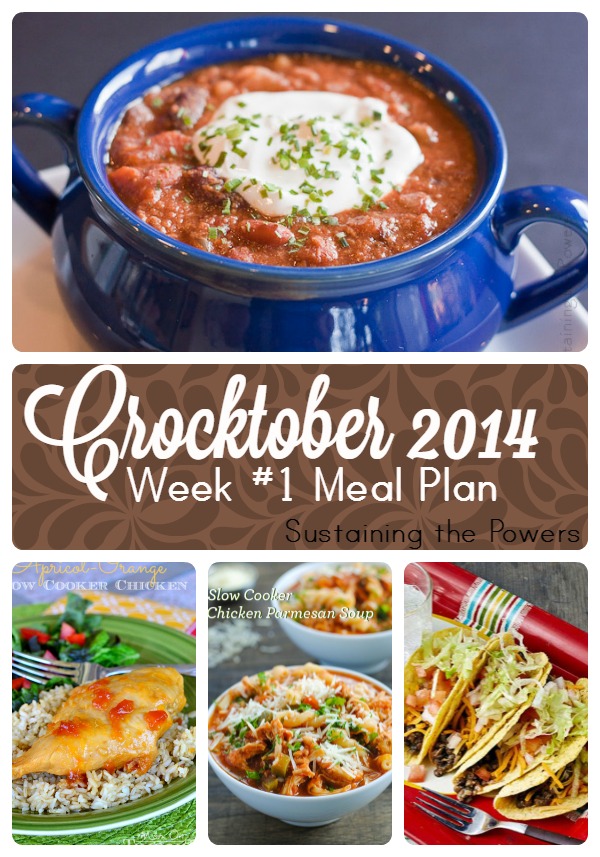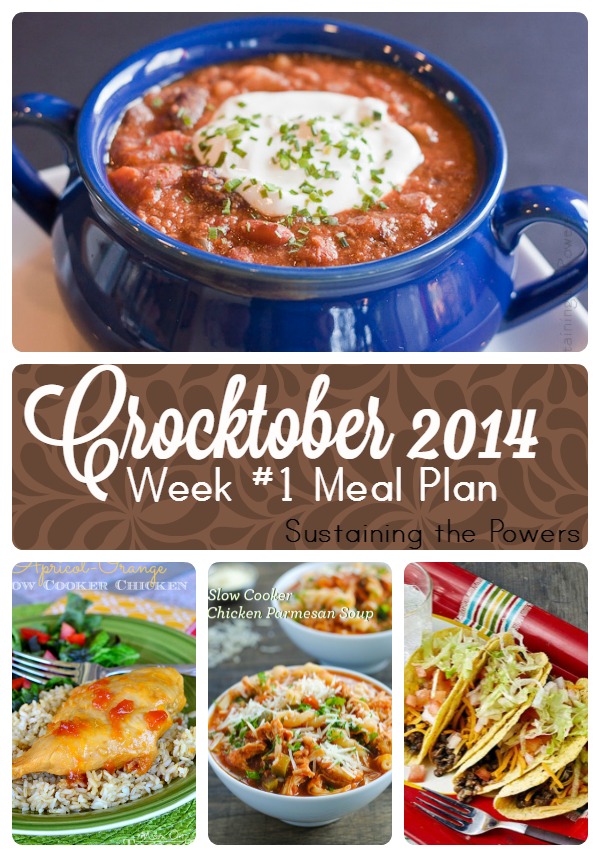 I launched my blog almost a year ago during Crocktober and decided that another round of Crocktober would be a great way to celebrate Sustaining the Powers turning 1 year old! I can't believe all the support I've received for my blog over the past year. What started out as a way to document and share my recipes with friends has turned into something so much bigger than I ever imagined. I can't wait to see where the next year will take me!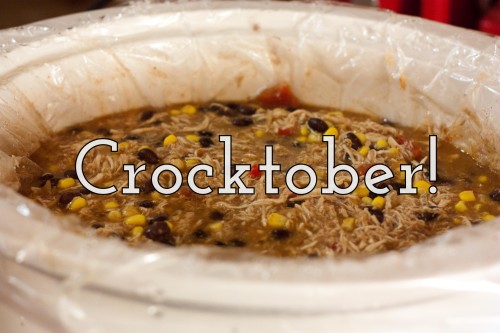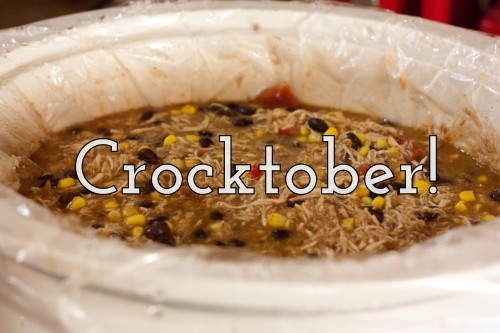 On to Crocktober: What is Crocktober you ask? Well, the idea behind it is that October is the start of Fall weather and a great time to start using your Slow Cooker for meals, so you use your Crock-Pot to cook dinner every day for the month of October. Starting today, I'll be posting 4 Crock-Pot recipes and a shopping list each week until the end of October. (Subscribe in the sidebar so you don't miss anything!) One slow-cooker recipe per week will be my own creation and the other 3 will be features from blogging friends or just recipes I've found and loved from around the web. (Blogger friends- send me an email if you have something you think I should feature!)
Note: I'm only featuring 4 recipes per week because we have a leftover night once a week in our house, and we tend to make plans with friends on the weekends. If you have a large, hungry family or want to use your slow cooker every single day, feel free to double these recipes or add to these weekly meal plans.
Some tips to make Crocktober simple: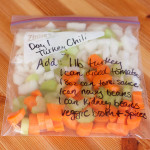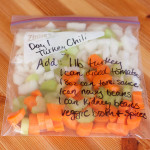 Prep your veggies ahead of time – I do my shopping once a week and then come home and prep all my veggies, bag them up for each recipe, then label them with the recipe name and stick them in the fridge.
Measure your spices into a plastic container or bowl the night before.
Set your cans out the night before. That way you only have to think about opening and dumping in the cans, the bag of veggies, the meat and the container of spices into a Crock-Pot in the morning before work.
Use Slow Cooker liners. Seriously. Buy some. You'll thank me when cleanup is done in 2 minutes. You can usually find them on the grocery store aisle with the foil on the shelf closest to the floor. Or you can follow my link and buy from Amazon.
On to the recipes:
I've listed each recipe's ingredients directly below it and here is the
Printable Crocktober 2014 Week 1 Shopping List
Click the photos to get the complete recipes.
Recipe 1: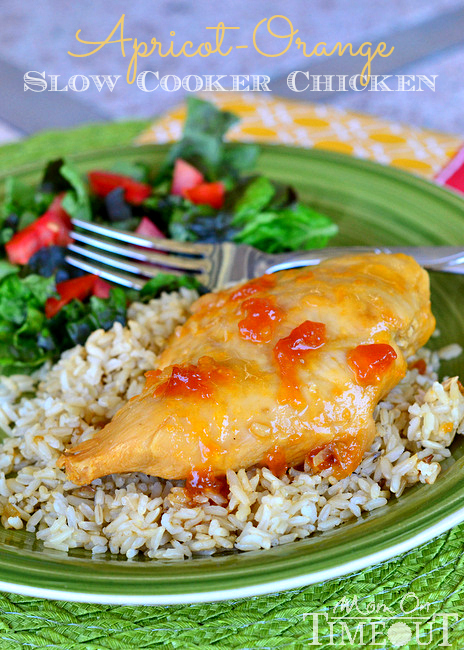 Apricot Orange Chicken by Mom on Time Out (serves 4)
Ingredients:
4 boneless, skinless chicken breasts
1 18 oz jar apricot preserves
1 cup orange juice (or orange juice blend)
1 envelope onion soup mix
Recipe 2: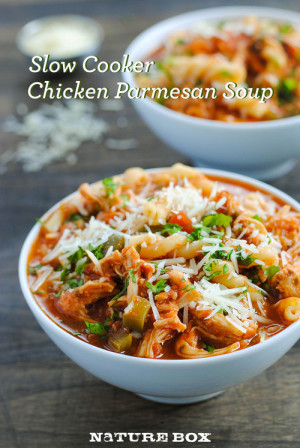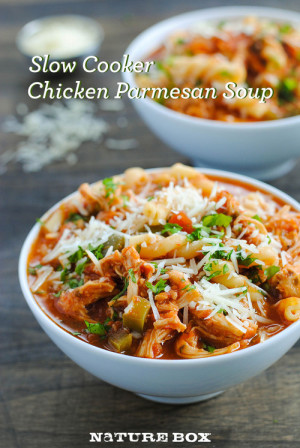 Chicken Parmesan Soup by Nature Box (serves 6, gluten-free)
Ingredients:
3 garlic cloves, minced
1 green bell pepper, chopped
1 can (14.5 ounces) crushed tomatoes
1/2 pound boneless, skinless chicken breasts
3 cups less-sodium chicken broth
1/3 cup chopped white onion
1/3 cup shredded Parmesan cheese, plus extra for garnish
1 tablespoon chopped fresh basil
2 teaspoons chopped fresh oregano
1/8 teaspoon red pepper flakes
4 ounces gemelli or penne pasta
Chopped fresh basil or parsley, for garnish
Recipe 3:
A double batch of Lentil-Quinoa Taco Filling from Vegan Slow Cooking for Two or Just You (serves 4-6, gluten-free, vegan)
***Important Note: I'm doubling this recipe to make enough for 12 tacos, so the list below is double what is in the linked recipe.***
Ingredients:
1 cup brown lentils
1/2 cup quinoa, rinsed
4 cups water
4 cloves garlic, minced
1 teaspoon chili powder
1 teaspoon smoked paprika
Salt and pepper, to taste
12 soft or hard corn taco shells (use gluten-free shells to make this gluten-free)
Optional Toppings for Tacos:
shredded lettuce
diced tomatoes
shredded cheese
sour cream
sliced black olives
Recipe 4: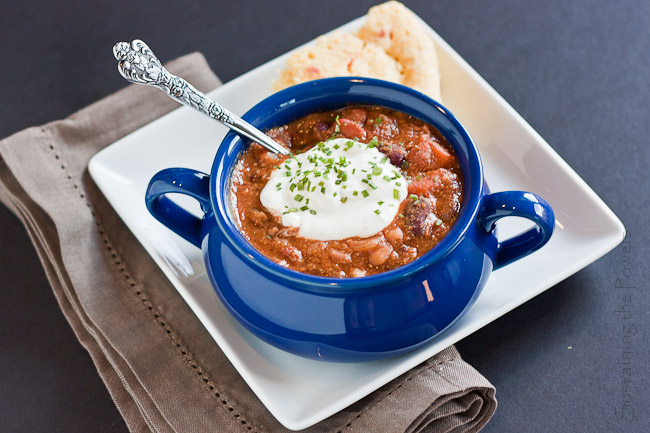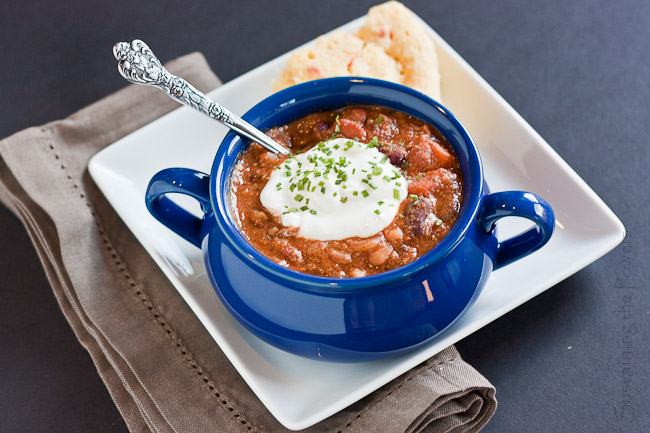 This Turkey Chili is a hybrid of my favorite traditional chili and vegetarian chili recipes. I know there's a huge debate about beans or no beans, but I'm just going to throw beans in there and pretend I didn't hear the opposition because it makes this recipe cheaper and more filling. The carrots and celery also break with tradition, but I think they add a nice bit of extra color and nutrition to an otherwise all brown dish. This isn't a very spicy chili, even with the chipotle peppers, so feel free to add some extra kick if you like things spicy.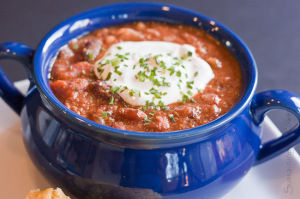 Turkey Chili
2014-09-27 22:04:51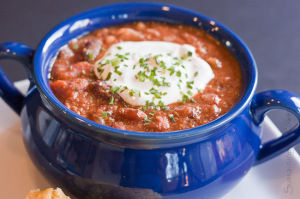 Serves 6
Ingredients
1lb ground turkey or very lean beef
1 medium white onion, chopped
1 medium carrot, chopped
2 celery stalks, chopped
3 garlic cloves, minced
1 14 oz. can diced tomatoes
1 8oz can hunts tomato sauce
1-2 chipotle peppers in adobo sauce, diced (optional -reduce or leave out for mild chili)
2 teaspoons adobo sauce from the can of chipotles (optional - reduce or leave out for mild chili)
1 15oz can kidney beans, drained
1 15 oz can pinto beans, drained
1 15 oz. can navy beans, drained
1/4 teaspoon salt
1/2 teaspoon freshly ground black pepper
2 tablespoons cornstarch (to thicken)
2 beef bouillon cubes
enough vegetable stock to just cover ingredients
Add in the last hour so ground spices remain potent
1 tablespoon chili powder
1 tablespoon cumin
1 teaspoon unsweetened cocoa
1 teaspoon paprika
1 teaspoon dried oregano
1 teaspoon ground cinnamon
Instructions
No need to brown the turkey first.
Combine ingredients in slow cooker, give them a quick stir, and add stock until it just covers the ingredients.
Cook on Low for 8 hours or High for 4-6 hours.
Add ground spices in the last hour of cooking.
Notes
You don't need to brown the turkey first because it's very lean. If you choose to use beef instead, you may want to brown it first and skim off the fat before adding it to the chili.
Gluten-free: This is gluten-free, but double-check the can of adobo and beef bouillon to make sure you buy the GF varieties.
Vegan: leave out the ground turkey and beef bouillon and double-check the can of adobo.
Sustaining the Powers https://www.sustainingthepowers.com/
Bonus Side Dish for Chili: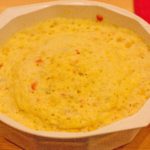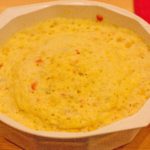 You may also want to add a side of my Microwave Mexicornbread to go with the Turkey Chili.
Ingredients:
1 box Jiffy Corn Muffin Mix
1 egg
1/3 cup + 2 Tbsp milk
1 (13oz) can of Mexican-style corn (drained)
If you're following along with Crocktober, comment below and let me know!
Update:
Here's a meal plan for Week 2 of Crocktober.
This post is linked up with Menu Plan Monday over at Org Junkie.com