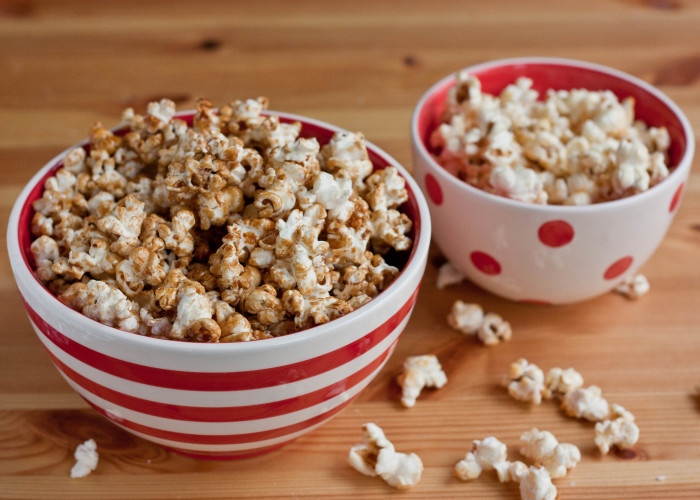 The Super Bowl is a big deal for us here in Denver this year. The Broncos haven't been since John Elway was our quarterback back in 1999, but this year we have a great shot at winning. The whole city is "United in Orange" and incredibly excited to watch the game. I'm definitely looking forward to it. As a born and raised Texan, football is in my blood. The TV show Friday Night Lights really was my world back in High School (with maybe just a bit less drama). It was even filmed in my high school stadium! With game day just a few days away, I've been thinking about making some great football snacks to take to our friends' party. One of my go-to snack staples is always kettle corn. With just 5 minutes on your stove top and 4 ingredients, you will love how easy it is to make this treat yourself! I've even jumped out of the box (or bag I suppose) with some brown sugar kettle corn and some cinnamon kettle corn as well.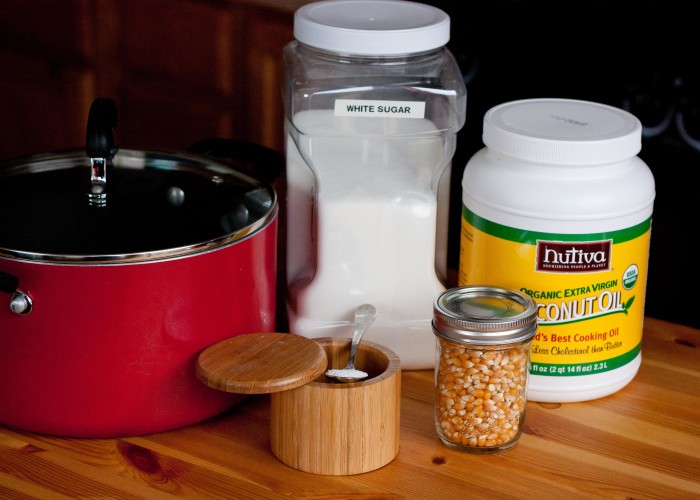 All you need to make your own kettle corn is some popcorn, salt, sugar, and coconut oil. I used to make this kettle corn with canola oil, but have since fallen in love with coconut oil. I'm not sure I believe all of the supposed health benefits and properties that everyone loves to obsess over, but I do think it is a fairly heart-healthy oil that cooks up nicely and has a high smoke point. I also feel like the popcorn doesn't burn as quickly as it does when I use canola oil, but maybe I'm just getting better at this with practice. Before you start in on this recipe, it is important to make sure you have everything measured and prepared because it's going to happen quickly. Also, be sure to use caution as you will be working with hot oil. Please put on an apron to prevent oil splatters on your clothes and some good oven mitts (not pads) to protect your hands. Welding gloves are even better. 😉
If you've never worked with coconut oil before, you'll notice that it's usually a white solid straight out of the jar (see above). I love that I can just chisel some out with a spoon and plop it in my pan to heat up. I feel like I make less of a mess that way. (Am I the only one who makes a huge mess when cooking?) I found this giant jar at Costco, but you can find it in most grocery stores or health food stores these days. I hear the extra virgin organic kind is best, but you can research and make your own decision on that. You'll also notice that the virgin coconut oil has a coconut scent when you melt it in the pan. It didn't leave any coconut taste on the popcorn, but it did give my kitchen a nice coconut smell. Mmmmmmm.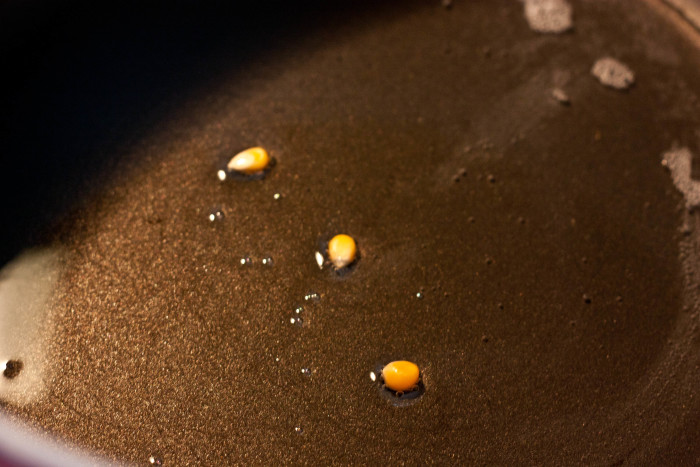 When you put the oil in the pot, add in 3-4 popcorn kernels. They will pop when the oil is hot and ready for you to add more popcorn. I like to use an older non-stick pot with a glass lid for this recipe because I feel like the sugar comes off of it the easiest when I'm done. You can use a regular metal pot if you like or one of those fancy Whirly Pop pots that has the stirring arms inside.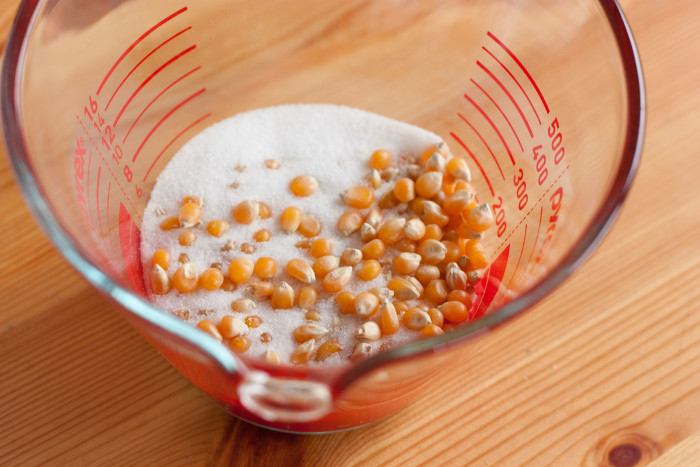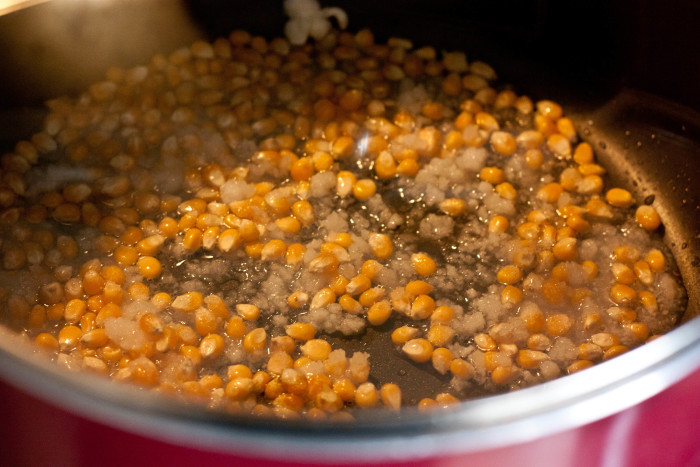 When your tester kernels pop, dump in the pre-measured sugar, popcorn kernels, and salt and give it a quick stir before covering with the lid. Using your thumbs to hold the lid closed, swirl the pot around to keep the kernels and sugar moving, but don't lift it off the heat.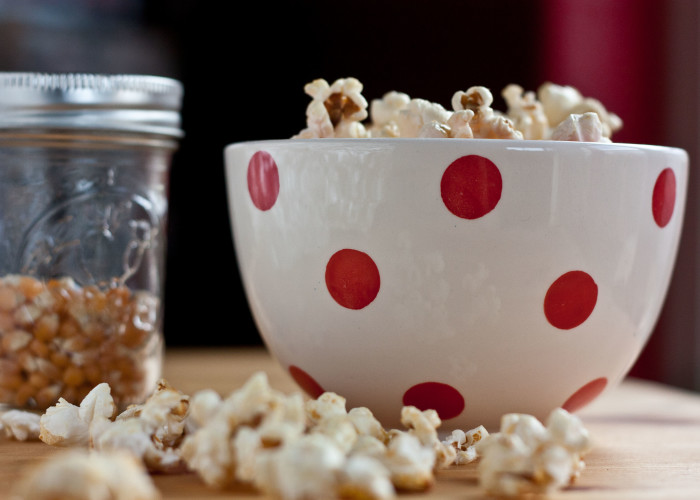 As the kernels start popping, keep swirling and occasionally lift the pot off the heat and shake vigorously to keep the popcorn from burning. The popcorn will reach a point where it starts to slow popping speed. When it's about 1 second between pops, quickly lift the lid off the pot and dump it into your large, waiting bowl. Sprinkle salt over the top while it's still warm, and stir with a spoon to distribute it.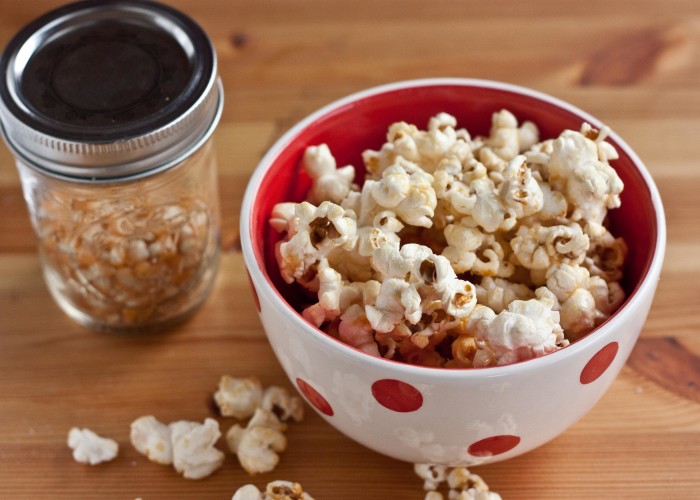 Once you have the original kettle corn recipe down, there's a lot you can do to change it up. The version above is actually cinnamon kettle corn. I'm a cinnamon addict, so I like to add it to a lot of different things. You don't want to heat the cinnamon in the oil because it will become bitter, but you can sprinkle some cinnamon over the top while the kettle corn is cooling down and shake or stir to distribute it evenly.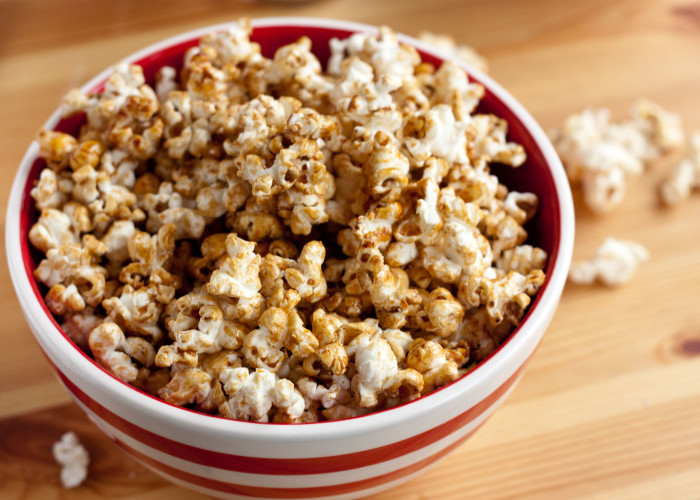 My other favorite twist on kettle corn is making it with brown sugar. You end up with a lovely toasted molasses flavor to the finished kettle corn that I can't seem to get enough of! It disappeared first when I brought the bowls out last night. It's pretty simple too, just swap the white sugar for loosely packed dark brown sugar and add it in with the kernels. It seemed to burn a bit faster, so be sure to swirl it well.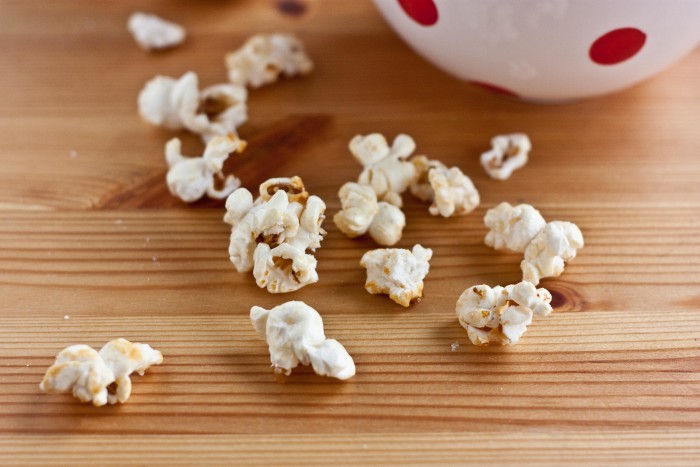 Kettle Corn
2014-01-30 23:09:36
Serves 6
A quick and salty-sweet kettle corn recipe. Make Original Kettle Corn, Brown Sugar Kettle Corn, or Cinnamon Kettle Corn in just 5 minutes!
For Basic Popcorn
1/4 cup Coconut Oil or Canola Oil
1/2 cup Yellow Popcorn Kernels
3/4 tsp Kosher Salt
1/4 tsp Kosher Salt (added after popping)
For Original Kettle Corn
1/4 C Coconut oil or Canola Oil
1/2 C Yellow Popcorn Kernels
1/3 C White Sugar
3/4 tsp Kosher Salt
1/4 tsp Kosher Salt (added after popping)
For Cinnamon Kettle Corn
1/4 C Coconut oil or Canola Oil
1/2 C Yellow Popcorn Kernels
1/3 C White Sugar
3/4 tsp Kosher Salt
1/4 tsp Kosher Salt (added after popping)
1/4 tsp Ground Cinnamon (added after popping)
For Brown Sugar "Caramel" Kettle Corn
1/4 C Coconut oil or Canola Oil
1/2 C Yellow Popcorn Kernels
4 Tablespoons White sugar
1.5 Tablespoons Dark Brown Sugar
3/4 tsp Kosher Salt
1/4 tsp Kosher Salt (added after popping)
Other
A large, 6-8 quart pot with handles and a tight-fitting lid
Apron
2 oven mitts
wooden spoon
Instructions
Gather all materials and ingredients. Put on the apron to prevent oil splatters on clothing.
Measure out popcorn kernels, sugar, and 3/4 tsp salt into a small bowl or cup. (leave sugar out for basic corn)
Measure out coconut oil and heat in the pot over medium-high heat along with 3 tester kernels. Cover with a lid.
Put on oven mitts. When tester kernels have popped, remove lid, dump in the sugar, unpopped kernels, and salt from the bowl and give it a quick stir. Cover with lid.
Using thumbs to secure the lid, occasionally swirl pot over heat to keep sugar from burning.
As popcorn begins popping, pick the pot up and give it a quick shake every few seconds until popping begins to slow. About 3-4 minutes.
Once popping has slowed to 1 second between pops, remove from heat and dump it quickly into the waiting bowl. (A partner to remove and hold the lid helps a lot for this step)
Shake remaining 1/4 tsp salt (and cinnamon if adding) over the top of the warm kettle corn and stir to distribute evenly.
Serve immediately.
Notes
Bonus: Vegan and Gluten Free!
So many people tout white popcorn as the best because it has thinner hulls. I personally find that the thinner hulls cut up my gums more than the yellow hulls and are harder to get unstuck from your teeth. Personal preference I suppose. You can use your personal favorite.
Sustaining the Powers http://www.sustainingthepowers.com/
Who are you rooting for in the Super Bowl? Serving anything special at your party?
P.S. I installed a new recipe archive plugin this week. Click on the recipes tab up top and pick a category to check it out!
Like this kettle corn recipe? You may also enjoy: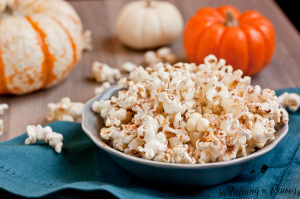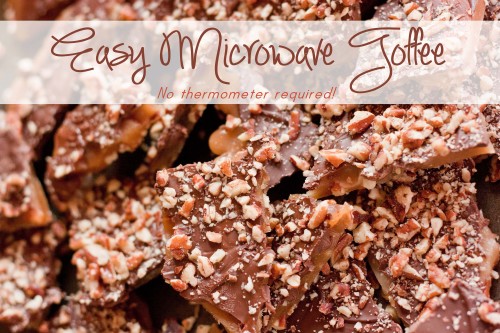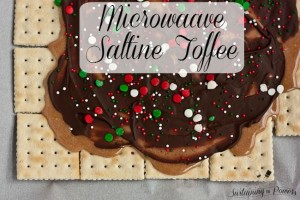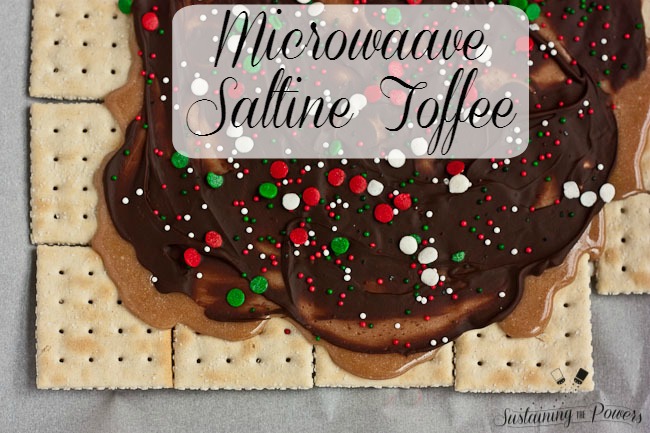 Microwave White Chocolate Cranberry Pistachio Toffee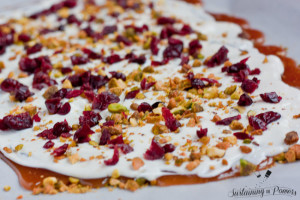 Two Ingredient Pumpkin Streusel Muffins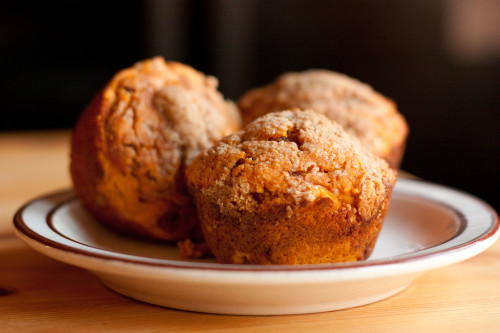 Roasted Brussels Sprouts With Prosciutto and Kettle Corn