How many of you watch The Walking Dead? If you've been around for a while, you probably remember that we host a weekly watch party at our house every Sunday night. This Sunday was the season finale, so I decided to make an extra special dessert to celebrate.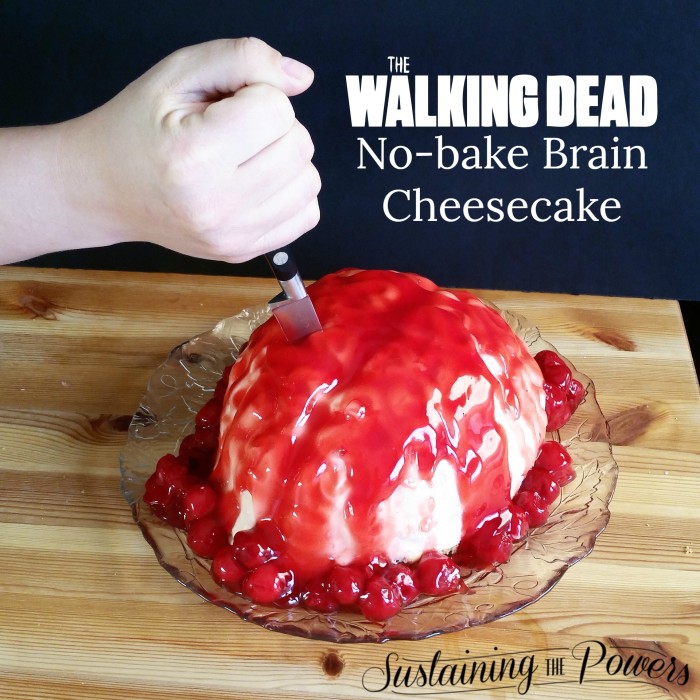 Yep, that's a Walking Dead brain cheesecake. An oozing, gooey, cherry-filled, graham cracker crusted brain cheesecake. Don't you just love it? I know it's probably not the first thing you think of for Monday morning, but I thought it was too fun not to share it with you today.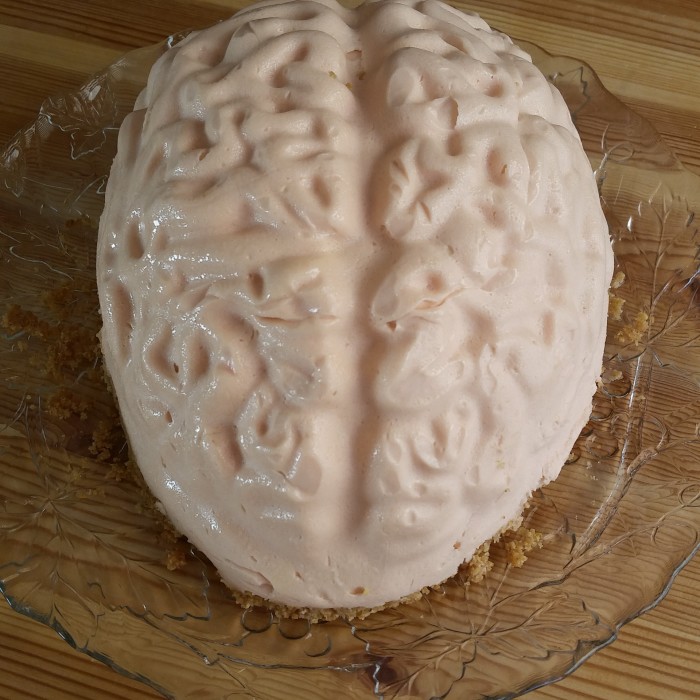 Here it is before the cherry filling was added on top. Believe it or not, you can purchase brain jello molds on Amazon and have them sent to you. So, of course I did this as soon as I discovered it was a thing. (What food-loving Walking Dead fan wouldn't?!) You can also find mini brain molds, hand molds, and a million other non-zombie jello molds. This method should work with almost any of the jello molds you can find out there.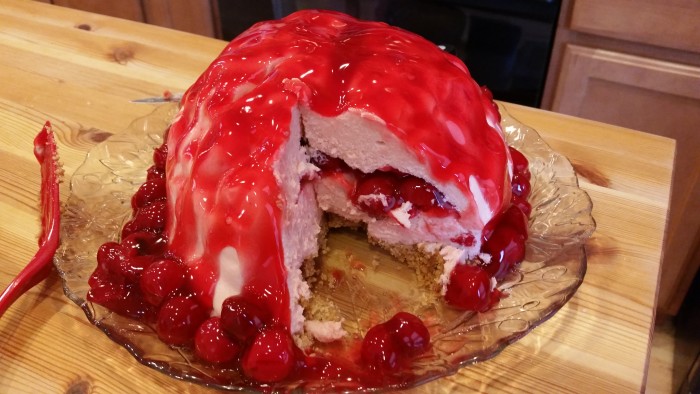 Here's a shot of the inside of the brain after we removed part of the frontal lobe and consumed it. (Braaaaaaaaaains.) It's got a lovely layer of cherry filling inside which oozes out when you cut into it. Totally a hit for your next Walking Dead party!
Walking Dead Brain Cheesecake
2015-03-30 00:09:24
Serves 10
A fun brain-shaped cherry cheesecake for your next walking dead or zombie party!
Ingredients
2 (11oz) boxes Jello no-bake cheesecake mix (regular, not strawberry flavor)
3 cups milk
5 tablespoons margarine, melted
2 tablespoons sugar
5 drops red food coloring… Continue reading