Oven-Baked Eggs-the perfect way to make breakfast for a large group this holiday season.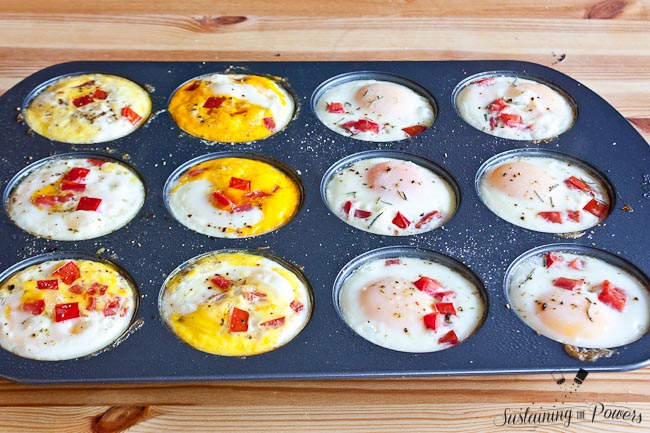 I don't know about you, but we always end up trying to make breakfast for a hungry crowd on Thanksgiving morning. Usually everyone wakes up in time for the Macy's Thanksgiving Day Parade, and we all camp out and watch while eating brunch. My dad is a master egg chef, but it can get tricky to make a large number of eggs and have them done anywhere near the same time. They also don't stay hot very well once they're done, so, as much as I love my yolks runny, we typically end up making biscuits or a quiche so it will be done all at once. Yolk-lovers, you can now rejoice, because I've got you covered.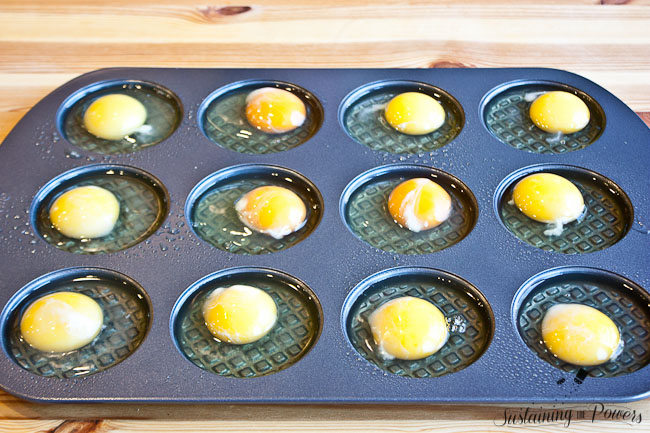 My mom gave this whoopie pie pan to me for Christmas a few years ago. Now, I like to bake, but I really don't make that many whoopie pies, so I used it a few times for fun and then sort of forgot about it in the cabinet for a while. Then came the day when I had loaned out all my muffin pans to a friend so she could make cupcakes for a wedding and I wanted to bake eggs. I dug through the cabinet and pulled this pan out. After I cracked in the first egg and saw what a perfect fit it was, I got super excited! This is even better than a muffin tin! Now, if you don't have a magical whoopie pie baked egg pan, you can definitely use a muffin pan, I just find that it's harder to get them out and clean the pan later.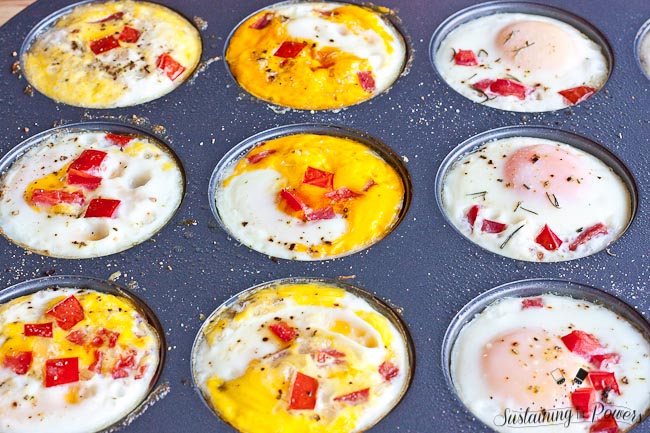 You'll notice in my photos that I've got oven-baked eggs 2 ways – scrambled and over… Continue reading →