These Coconut Oil Fried Plantains (Maduros) are a sweet and starchy central american side dish.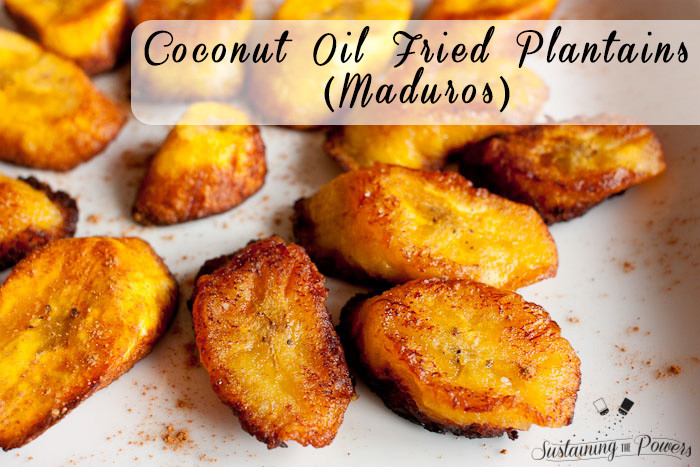 I have been obsessed with maduros ever since I visited Central America for the first time. There they serve fried plantains for breakfast along with fruit, eggs, a mixture of rice and beans, and a mug of fresh roasted coffee. I could probably eat that breakfast every day and be happy. (Which reminds me that I should make that breakfast again some time soon.)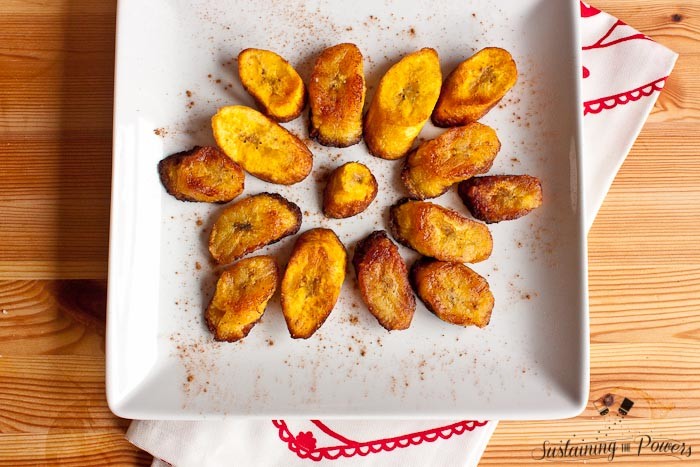 Plantains are one of my favorite fruits because they're a bit starchier than bananas, and can be amazingly sweet and caramelized when you get them fully ripe. I especially love frying them in some coconut oil because it adds just a touch of sweetness and some good fats. When they're done right, they almost taste like bananas foster, yet you can totally serve them as a side dish!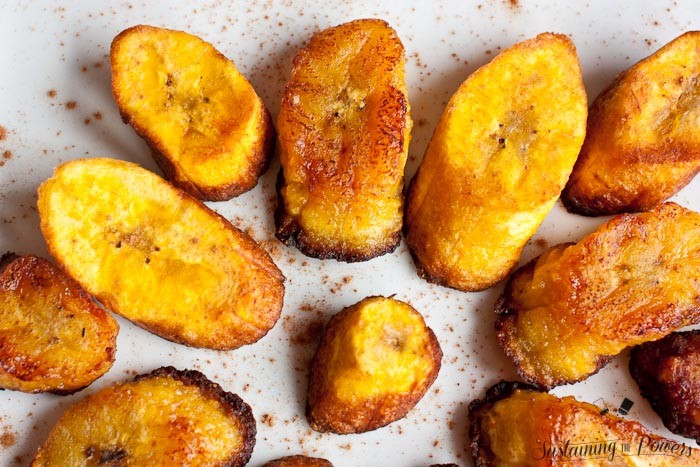 Maduros (which is spanish for "mature" or "ripe") are called maduros because they're made with sweet, ripe plantains (as opposed to "tostones" which are made with green plantains.) Plantains are a bit strange because, unlike bananas, you actually want them to be almost fully black before they're ripe. Some stores will sell ripe plantains, but most of the time you'll have to purchase them when they're still green and ripen them at home.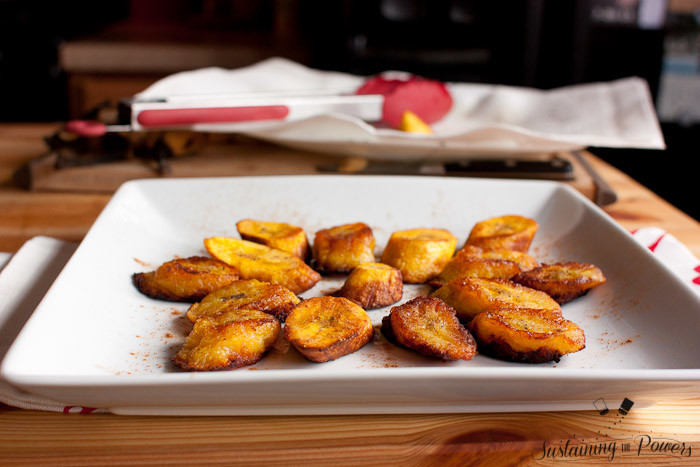 To ripen a plantain you have a few… Continue reading