Welcome to the Retro Re-pin Party!
My day has been totally off because of the holiday weekend. I went to my Monday morning meetup group (where nobody showed up) and then forgot to make dinner tonight because hubby usually cooks on Mondays. Was today like that for any of you?
Here's what I've been up to this week: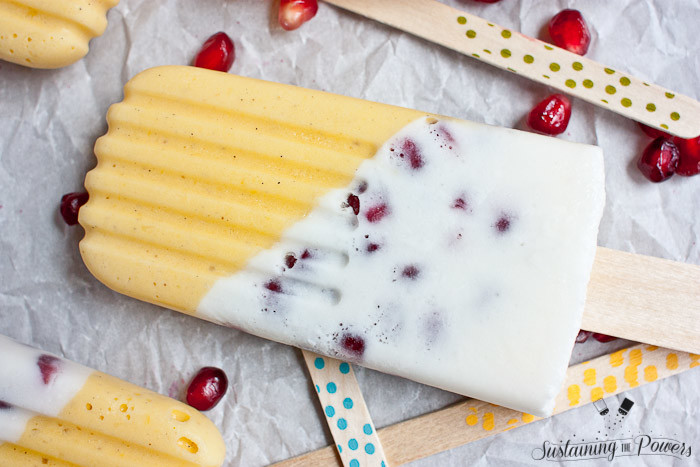 My entry for the Popsicle Recipe Challenge: Pomegranate Mango Colada Popsicles. I've got a link up below the popsicle recipe where you can share your own popsicle recipes too, so be sure and stop by!
The Retro Re-pin Party is a quick, weekly link party where you can share some of your older (or "retro") pinned blog posts and give them some new exposure while growing your Pinterest reach through re-pins.
Meet Your Hostesses!
(Please consider following each host on at least one social media.)
Sustaining the Powers | Pinterest | Instagram | Twitter | Facebook | Google + | Bloglovin' |
Nifty Thrifty Family | Pinterest | Instagram | Twitter | Facebook | Google + | Bloglovin' | YouTube |
Mommy Crusader | Pinterest | Twitter | Facebook | Google + |
Dandelion Pie | Pinterest | Twitter | Facebook | Bloglovin' |
The Gift of Gab| Pinterest | Instagram | Twitter | Facebook | Google + | Bloglovin' |