Welcome back to the Retro Re-pin Party!
This week I have gone absolutely pumpkin crazy. I've been holding off on the pumpkin spice all the things craze, but I just had to jump on the bandwagon for the week of Halloween. It's our family tradition! What's your favorite pumpkin recipe? I've got some Pumpkin Spice Kettle Corn and some Slow Cooker Pumpkin Spinach Mac and Cheese on the blog this week.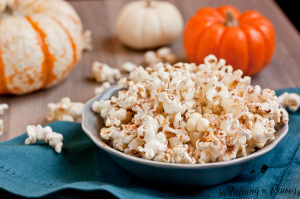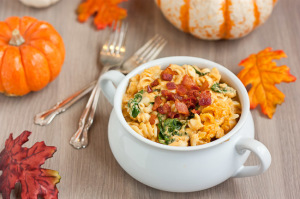 (Yep, you caught me. The same pumpkins are in both shots. Bloggers have to work with what we can get!)
In other news, I've also re-designed my blog with a new logo courtesy of designer Jessica Triggs. Don't you just LOVE it?!
Do you have some great trick or treats planned for this week? Spooky recipes? Halloween party decorations and ideas? Last minute costumes or crafts? I can't wait to see what you share with us down below in the linkup!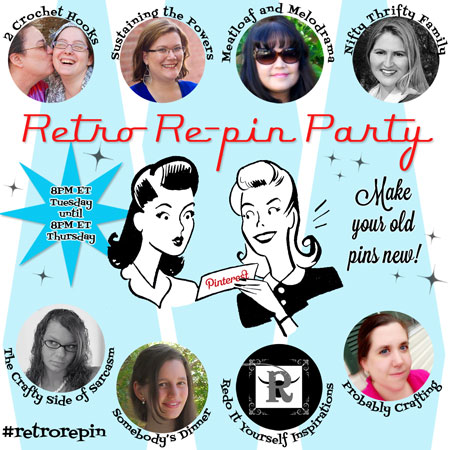 My favorite posts from last week are: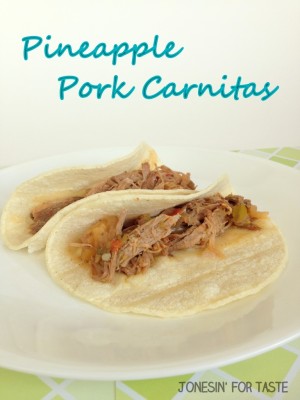 Slow Cooker Pineapple Pork Carnitas by Jonesin' For Taste
In case you haven't heard, I love my Crock-Pot! I also happen to love Mexican food. Here I have both, and it's super easy to boot! I can't wait to try this recipe! Street style tacos with little corn tortillas are the best.


I also love: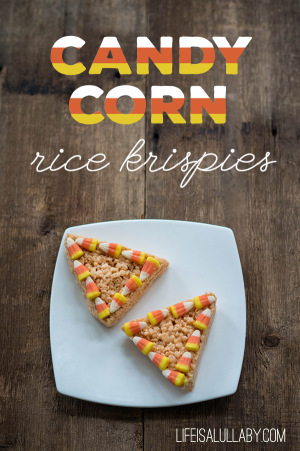 These Candy Corn Rice Krispies by Life is a Lullaby
Would you believe that I have never before tried making rice krispy treats? I know they're probably the easiest thing in the world to make, but I've somehow never done it. Maybe it's because I imagine the huge mess they make? Thankfully Life is a Lullaby has shown me the error of my ways and I plan to make my first ever rice krispy treat with this recipe on Friday.
Here's… Continue reading →