A recipe for Slow Cooker Sweet and Spicy Pulled Pork and Crocktober 2015 Week 1 Meal Plan!
Welcome back to Crocktober 2015 where I'm sharing new slow cooker recipes each week and challenging you to use your crockpot to cook for the month of October!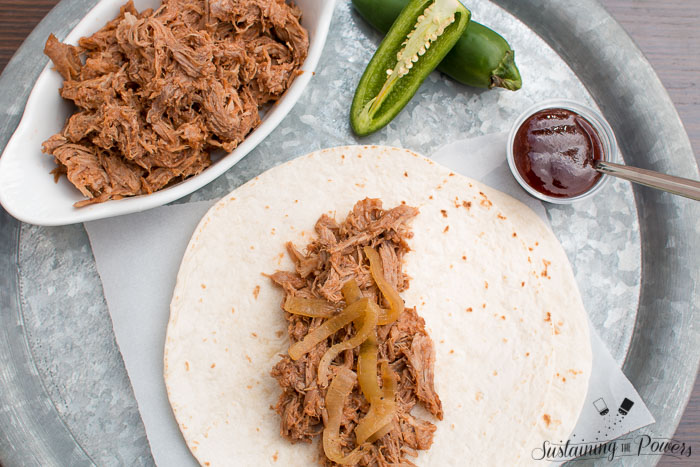 There's a restaurant in Fort Collins, CO called Cafe Mexicali. If you're ever in the area, it's definitely a place worth driving to. One of those places we make excuses to stop by any time we're in Fort Collins because it is SOOOO good! When Hubby and I were in college, we frequented "Cafe Mex" with our friends after church on Sundays because they gave great student discounts and you could easily fit a large group at the seat yourself tables. We'd pile into our cars after the service and try to beat everyone else there so we didn't have to wait in line behind them. Then we'd chow down on our sweet pork enchiladas and enjoy chatting for at least a couple hours. Such sweet times were spent at "Cafe Mex."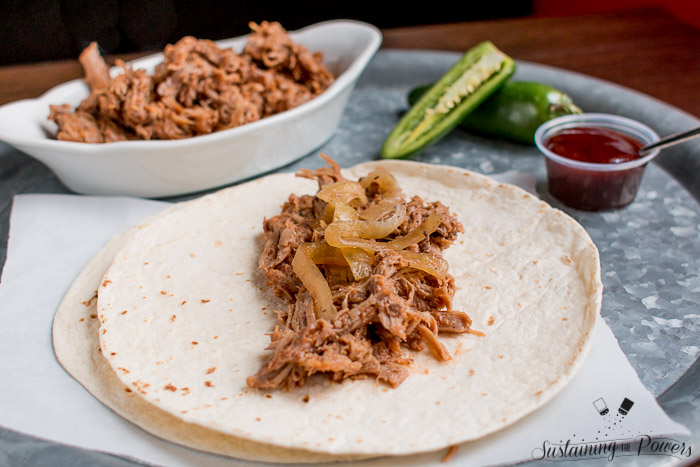 We live in Denver now (about an hour south of Fort Collins), but we have some close friends who still live in FoCo. We've made it a habit to stay over with them every couple months or so, and we always take the opportunity to go out with them for Mexicali if we can. Sometimes they even go pick it up to-go on their way down to Denver and deliver it to us. (We have the best friends!) One thing we all agree on is that the sweet pork is always the way to go.