This is the first week of Crocktober recipes for 2014. Recipes for this week are:
Turkey Chili, Orange Apricot Chicken, Chicken Parmesan Soup, and Lentil-Quinoa Taco Filling.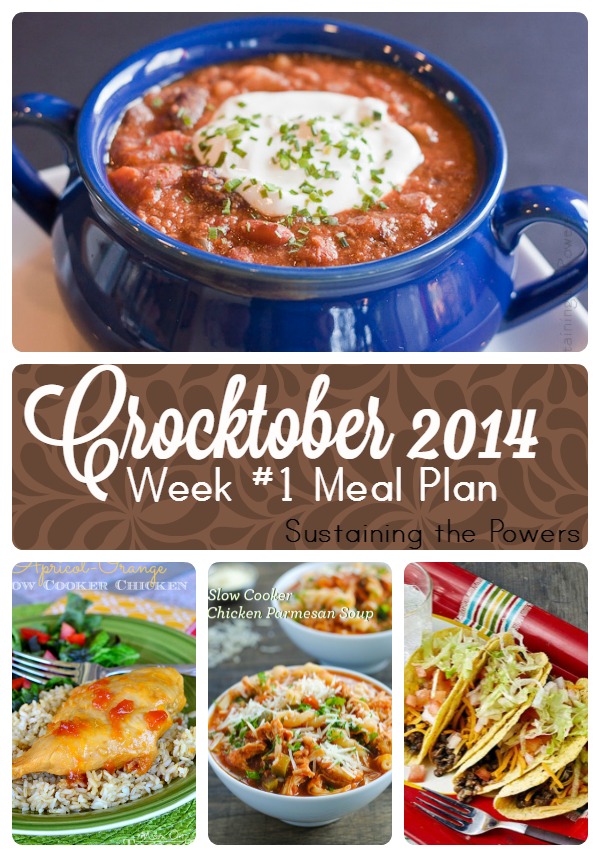 I launched my blog almost a year ago during Crocktober and decided that another round of Crocktober would be a great way to celebrate Sustaining the Powers turning 1 year old! I can't believe all the support I've received for my blog over the past year. What started out as a way to document and share my recipes with friends has turned into something so much bigger than I ever imagined. I can't wait to see where the next year will take me!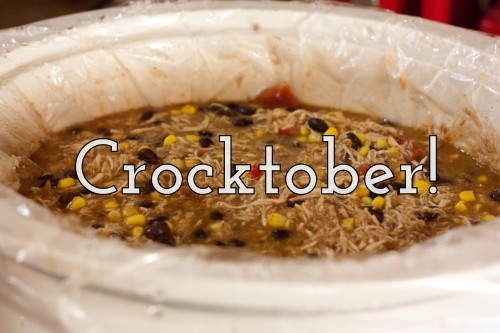 On to Crocktober: What is Crocktober you ask? Well, the idea behind it is that October is the start of Fall weather and a great time to start using your Slow Cooker for meals, so you use your Crock-Pot to cook dinner every day for the month of October. Starting today, I'll be posting 4 Crock-Pot recipes and a shopping list each week until the end of October. (Subscribe in the sidebar so you don't miss anything!) One slow-cooker recipe per week will be my own creation and the other 3 will be features from blogging friends or just recipes I've found and loved from around the web. (Blogger friends- send me an email if you have something you think I should feature!)
Note: I'm only featuring 4 recipes per week because we have a leftover night once a week in our house, and we tend to make plans with friends on the weekends. If you have a large, hungry family or want to use your slow cooker every single day, feel free to double these recipes or add to these weekly meal plans.