This is the fourth week of Crocktober recipes for 2014. Recipes for this week are:
Chicken Tortilla Soup, Slow Cooker Red Beans and Rice, Teriyaki Sliders, and Crockpot Artichokes
This is the 4th week of the Crocktober 2014 series. Here's week 1, week 2, and week 3.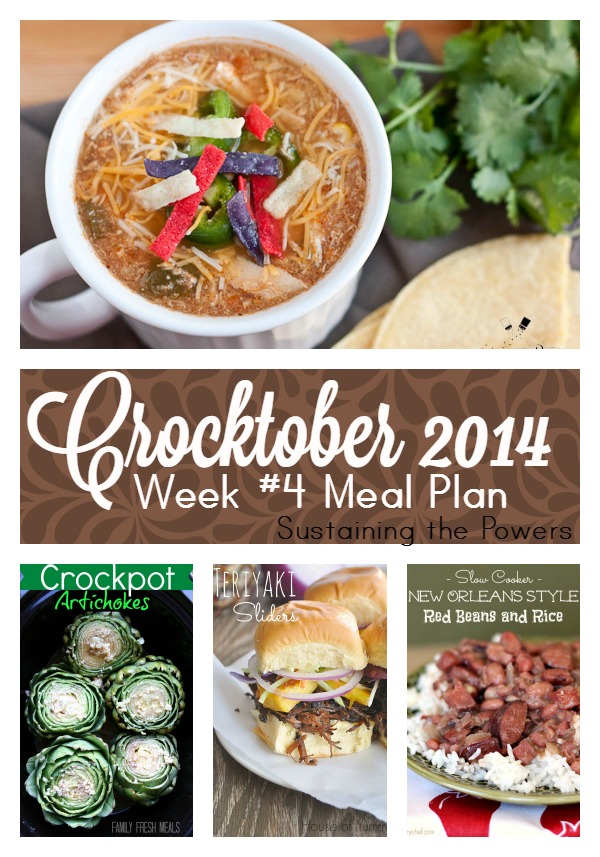 Can you believe we're on week 4 of Crocktober already? I'm not sure I'm going to be able to go back to regular cooking after this month is over. Do you think we can make Crockember a thing? In case you're just tuning in, this month is Crocktober in the Powers household. We've been cooking 4 meals a week in our slow cooker and I plan to continue for the rest of the month. Each Monday I will be posting 4 recipes along with a complete grocery shopping list.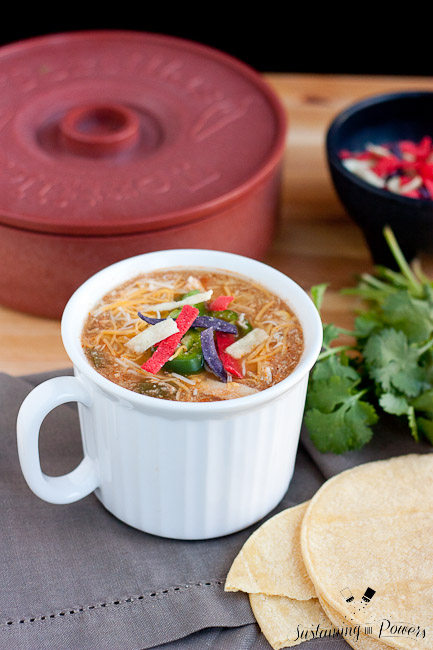 This week I have a slow cooker chicken tortilla soup for you. Over the weekend we had a whole house full of friends staying with us for our own version of Octoberfest. I was challenged to use my Crock-Pot to make dinner for 10 people, each of which has different spice preferences, one gluten-free eater, and one dairy allergy. I also didn't want to have to go shopping. I scavenged my pantry and realized I didn't make my chicken enchiladas a few weeks ago. Those were pretty much all the ingredients I needed to make this easy chicken tortilla soup! I love that you get all the classic Tex-Mex flavors of chicken enchiladas and then you get to add all sorts of yummy things on top of the soup. Can you say tons of cheese please? Everyone had a blast getting to add their own style to their soup and gobbling it up with chips. The whole table fell silent for a… Continue reading →