This week's meal plan and a peek inside my journaling Bible!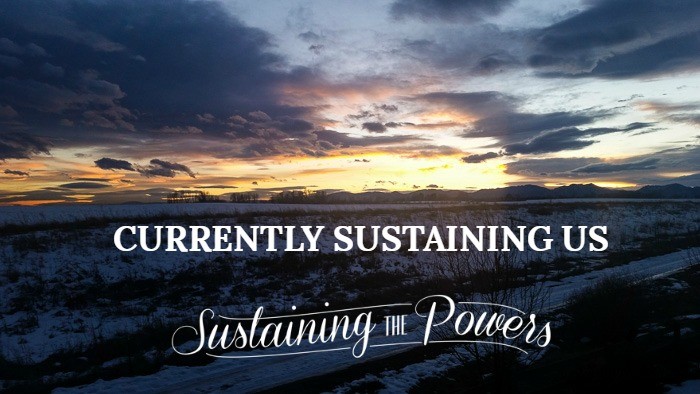 This photo was taken from a friend's backyard. Such a gorgeous sunset!
Happy Friday!! Has anyone else's week just flown by? I love working short weeks because Friday takes you by surprise instead of us longing for it to just be here already. In addition to Wednesday's Simple Hospitality series, I'm starting another new series this year to replace my former Meal Plan Monday series. With the new year, I decided to mix things up a bit and share meal plans on Fridays since I typically shop over the weekend and prep things on Sunday nights. I also wanted to be able to share a bit more about some of the other things I'm passionate about and that "sustain" my Hubby and me. This week that's my favorite art hobby – Bible Journaling!
This Week's Meal Plan
---
Monday: My Roasted Beet Salad (gf, df, veg.)
Tuesday: Sweet Potato and Leek Soup from I Say Nomato (gf, veg.)
Wednesday: My Slow Cooker Rosemary Mushroom Pot Roast (gf, df)
Thursday: Healthy Cauliflower Alfredo Sauce from The Healthy Family and Home (gf, df, vegan) over pasta and veggies
Friday: Pizza Night! Build your own pizza with my Perfect Pizza Dough (veg. vegan, df)
Saturday: Date Night – eat out.
Sunday: Y.O.Y.O – You're on your own.
Bible Journaling: Waiting For The Lord
---
I've long been a crafter and "scrapbooked" Bible verses to help memorize them, but in the past year I've fallen in love with the art of mixed media Bible Journaling (sometimes also called illustrated faith or illuminated faith.) What is it you ask? It's a form of art worship that is usually done in a Journaling Bible (a special Bible with wide margins that you can create in) or… Continue reading →